Welcome to Newport! A gorgeous city located on the sparkling seafront, it is known for its elegant mansions, charming shopping, and picturesque landscape. From the stretching vineyards to exceptional eateries, Newport is a hub for families, young professionals, and people from all walks of life.
With its easy access to nature, cultural attractions, and scenic drives, this city provides a warm and friendly experience for newcomers and lifers alike. With your recent move to Newport, you are no doubt curious about what there is to do here or how to get involved in the community. Here are some fun and exciting ways to put down roots and familiarize yourself with Newport during your first year!
Explore the Cliff Walk
Take a stroll along the gleaming coastline
cliff walk
. Open sunrise to sunset, this trail encapsulates the natural beauty of Newport. Enjoy the striking views, take your beloved dog out for an adventure, or get active in the great outdoors.
Tour mansions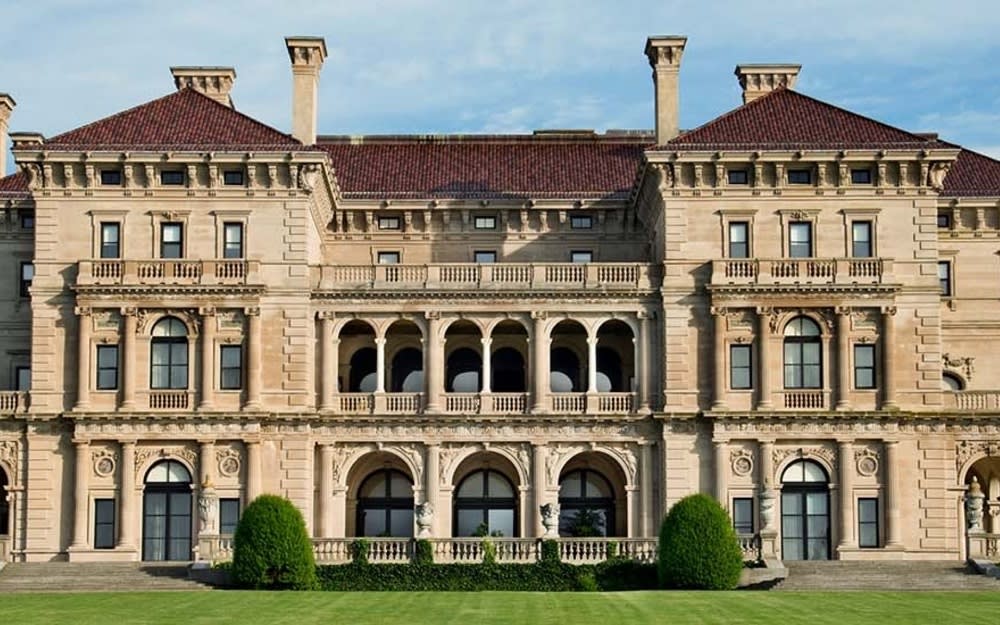 Photo courtesy of The Breakers
Travel to
The Breakers
, a stunning mansion that stands as a grandiose symbol of the Vanderbilt family's wealth and social status. An architectural embodiment of the Gilded Age, the Breakers preserves its traditional beauty and serves as a living museum for guests of all ages. With 70 rooms and 48 bedrooms, this gorgeous mansion is situated on 13 acres.
Visit a brewery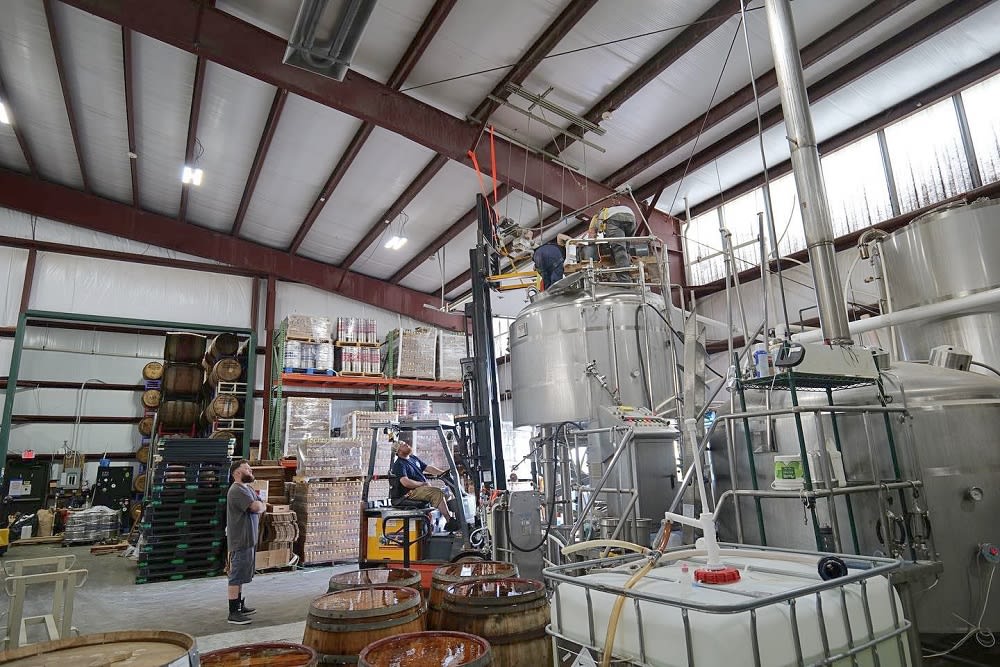 Photo courtesy of Newport Craft Brewing & Distilling Co.
With a taproom open seven days a week,
Newport Craft Brewing & Distilling Co.
is a hotspot for craft beer and classic spirits. From the delicious drinks to special events, this brewery features an impressive selection of fare, so experience what the tasting room offers and enjoy seating on the seasonal pavilion.
Embrace the beaches
Spend the day at the over 400 miles of windswept and pristine beaches. From the white shorelines to blue water, there are lots of reasons to love all the ocean has to offer. Explore
Easton's Beach
, which includes a snack bar, year-round aquarium, carousel, and exciting events such as the Family Concert Series and Children's Night. Soak up the sunshine, take a dip in the water, and make treasured memories with your family and friends here.
Relax at The Nitro Cart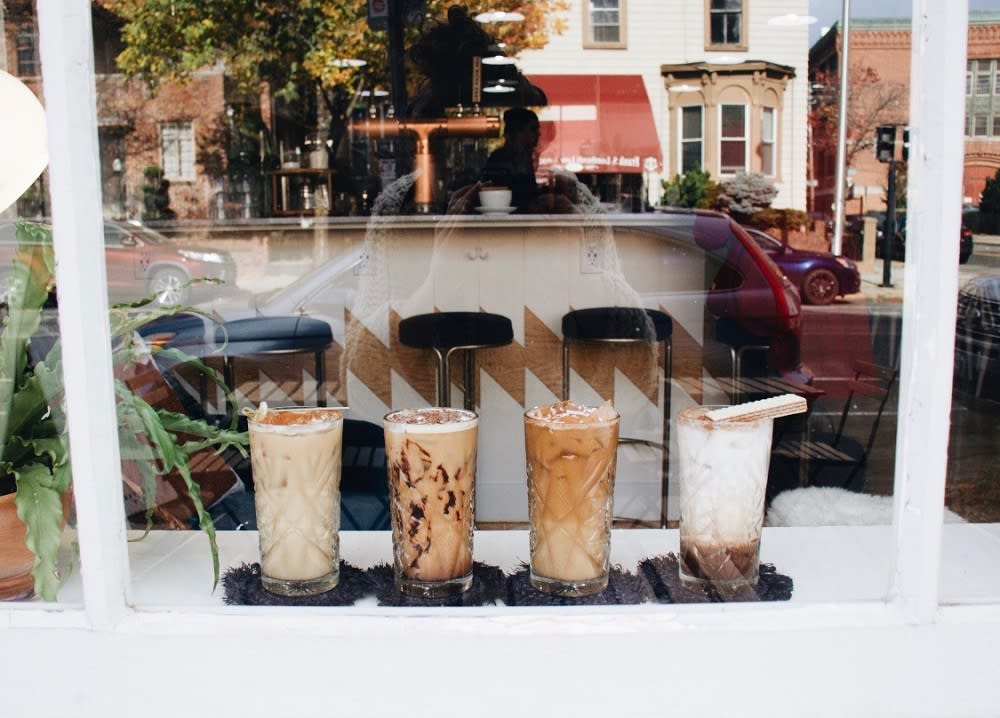 Photo courtesy of The Nitro Cart
Newport excels at offering a fantastic selection of coffee shops and cafes. For instance, one called
The Nitro Cart
, has received rave reviews from local fans, tourists, and coffee lovers. On the menu, you can order a wide selection of well-loved drinks. How about trying the Espresso Tonic or the Lavender Breakfast Tea Latte? Whether you are more of a dirty chai latte kind of a person or more in the mood for a cappuccino, start your morning off right here! Enjoy a breakfast sandwich, sweet potato wrap, or blueberry muffin alongside your coffee of choice.
Known for its locally sourced, locally brewed, and locally poured coffee, The Nitro Cart strives to craft a special and inviting experience for each guest. Whether you are looking for a great date night spot, a place to meet up with friends, or enjoy some quality alone with a good book, this coffee shop is perfect for any event or outing.
Scope out Charter Books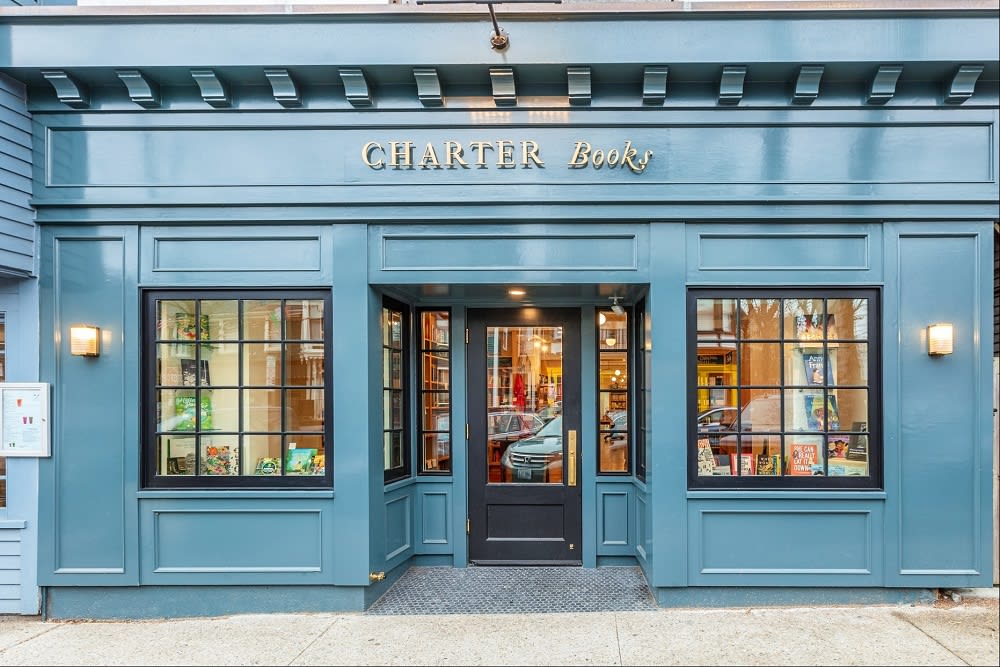 Photo courtesy of Charter Books
Are you a bookworm? Take a trip to
Charter Books
and meander through the aisles of classic novels, bestsellers, thrillers, and more. You can find a diverse array of genres and topics at this wonderful and charming bookstore. Whether you are a mystery lover or enjoy a good biography, you are sure to find a stellar read here! Featuring up-and-coming authors and book signings, Charter Books focuses on crafting a nurturing and inspiring experience for book lovers of all ages. From its special events to the special kid's section, there are plenty of ways to connect with your love for books and purchase a hot paperback for your summer reading.
Enjoy delicious food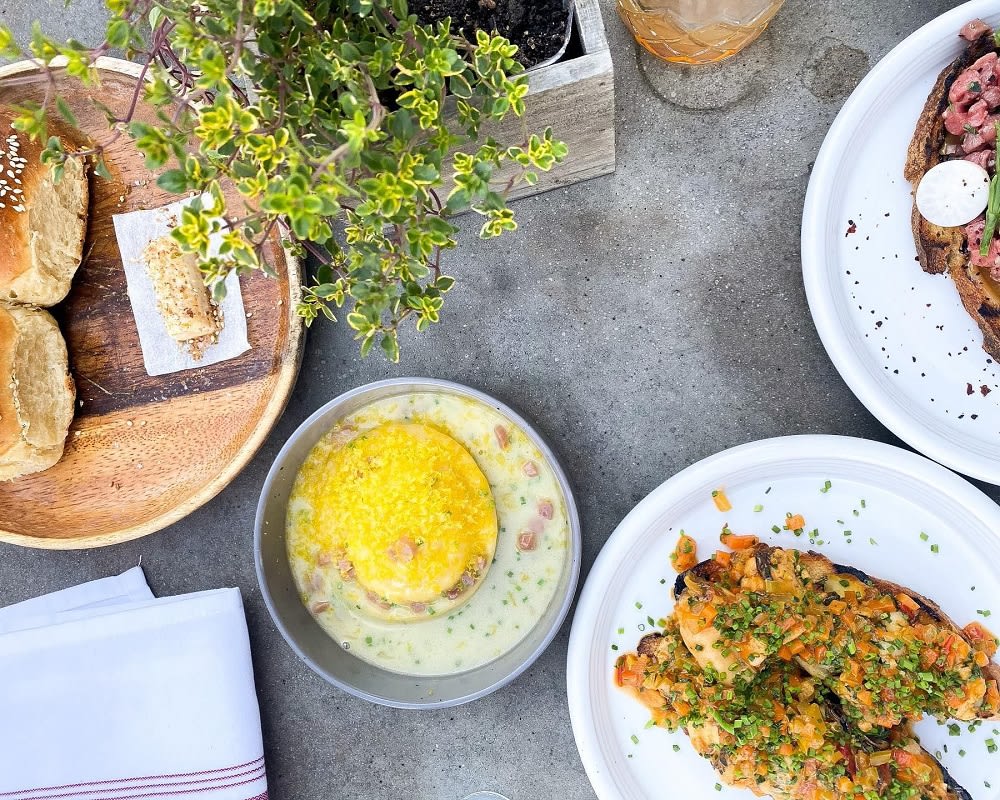 Photo courtesy of Thames Street Restaurant
Located in downtown,
Thames Street Restaurant
focuses on creating a passionate and inspired experience for guests. With a unique blend of seasonal ingredients and rich culinary traditions, this restaurant offers a plethora of delicious meal selections. While the menu changes frequently, some of the options include pork belly, grilled lobster, or pea toast. From the appealing starters to exciting main dishes, there is something special here for everyone. On the drink list, choose from beer, bubbly, white and red wines, and fancy drinks. With its creative sustainability and stellar wine selection, Thames Street Restaurant is a great place to enjoy celebrations and meals for every occasion.
Situated on Newport's gleaming and historic oceanfront,
The Mooring Seafood Kitchen & Bar
has provided an amazing dining experience for the past 35 years. With its warm hospitality, spectacular seafood, and top-tier wine list, this elegant restaurant offers indoor and patio seating. From its energetic atmosphere to breathtaking views of the sunset, The Mooring Seafood Kitchen prides itself on cultivating a luxurious and delicious meal for each and every guest who walks through its doors. On the menu, you will find scrumptious fares such as the New England Lobster Roll, Atlantic Salmon, or Seafood Pasta. Whatever you are craving, you can rest assured there is something perfect for you here! From the signature sandwiches to the raw bar, there are lots of delicious options to choose from. Settle down and eat to your heart's content! Finish off your meal with the berry trifle or peach cobbler bar, baked to perfection. Reservations can be made online or by phone.
Have a spa day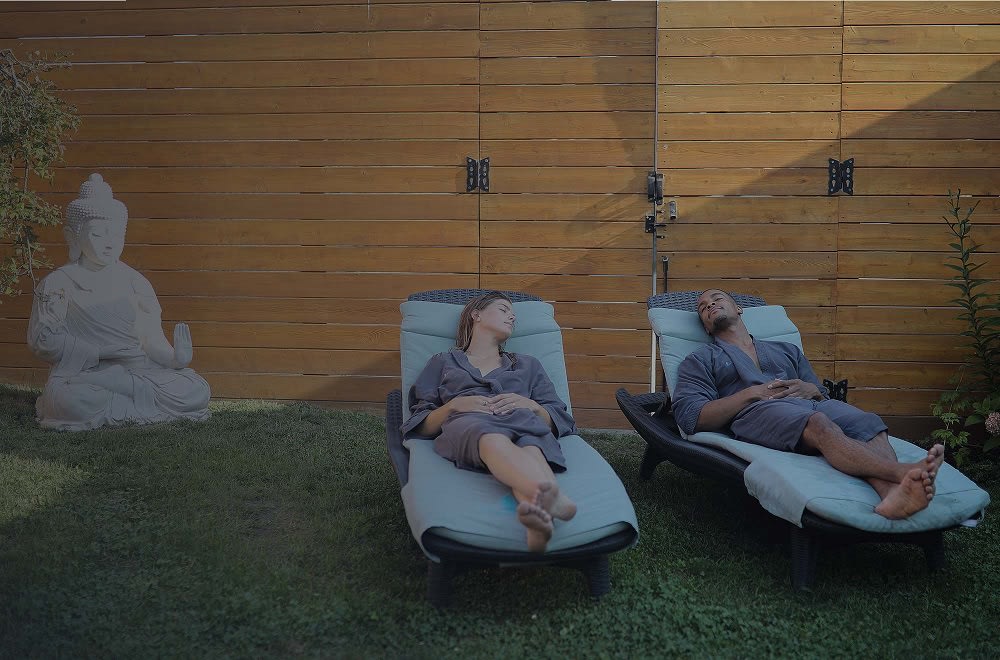 Photo courtesy of The Bodhi Spa
This premier New England spa is known as
The Bodhi Spa
. With their shining reputation and holistic goal of providing a fulfilling health experience for guests, this all-inclusive spa is the perfect occasion to enjoy by yourself or with a loved one. This state-of-the-art facility offers an excellent array of services, including and not limited to hot mineral baths, cold plunges, organic-based skin care, facials, and much more. Whether you are in the mood for a body massage or hydrotherapy, this is the idyllic spot to relax! Take a breather from the hustle and bustle of everyday life and immerse yourself in a restful spa day here.
Take the day to relax at
SpaVana
. For the ultra-luxury experience, enjoy a refreshing facial treatment, massage, or body treatment. Whether you are wanting a romantic getaway or some rejuvenating solo time, this is the ideal spot to take a break from the busyness of life and soak up some much-needed respite. Offering the highest quality in services, SpaVana is a small and charming boutique with a top-tier list of treatments, hydra facials, and massages. Are you ready for your day of wonderful relaxation? Book your ultimate luxury experience today.
Shop at Aquidneck Grower's Summer Markets
Do you want a place to purchase fresh produce and homemade bread? Discover all this and more at the beloved
farmer's market
. The Aquidneck Grower's Market hosts over 20 vendors and provides close access to locally grown food. Here you and your family can discover a diverse variety of fruits, vegetables, bouquets of flowers, coffee beans, cheese, and much more. Whether you are looking for baked goods or craving street tacos, this is the perfect spot for you to explore, shop, and get to know your new community of Newport. A great place to meet people and make new friends, this market offers the absolute best in mouthwatering Middle-Eastern fare, beautiful plants, and fresh herbs. You will definitely want to add this market to your must-do list. So what are you waiting for? Grab your shopping bags and come on down!
Go to Newport Vineyards
Photo courtesy of Newport Vineyards
Calling all wine lovers! Are you ready for a relaxing and refreshing day? Gather your friends and head to this luxurious
vineyard
for the day. Here you will discover the ultimate experience in culinary greatness and exquisite wines. Made up of 100 acres, this beautiful vineyard specializes in award-winning beer, deliciously made wines, and delicious, farm-to-table fare. With its rich history and inviting vibe, this winery seeks to create a memorable experience for all guests. Choose from the selection of top-notch wines and taste the exceptional quality in every sip. If you are craving a beer, then you won't want to miss a stop at the five-star brewery onsite.
On the menu, you will discover a wide array of homecooked and delicious items such as street tacos, smoked chicken, and the classic smash burger. Plus, each dish is made completely from scratch with farm-fresh ingredients. So are you ready to plan this special outing at Newport Vineyards? Go to the website and make your booking online today. Reservations are required and encouraged two weeks in advance.
Are you looking for more information about Newport real estate or want to learn more about our specific property listings? Contact
Edge Realty RI
for all your Newport house, luxury condo, or real estate needs. Our team would love to show you some homes and townhouses for sale in our locations. Let's get started today in helping you find your perfect dream home!