We love exploring new places and checking out what's out there, so come along with us as we visit this beautiful home in Maine for Travel Tuesday.
19 Intervale Road | Cape Neddick, ME
Introducing 19 Intervale Road, a luxurious coastal retreat in Cape Neddick. Custom-built, this shingle-style home exudes elegance. Nestled on a half-acre lot, it captures ocean views and the Nubble Lighthouse from every room. Inside, soaring ceilings and expansive windows fill the home with light, extending to an ocean-side deck. The dining room features a coffered ceiling, the kitchen boasts custom cabinetry and built-ins. The main level offers a primary bedroom suite and adjacent laundry. Upstairs, two guest suites have private ocean-side balconies, and a library offers a cozy reading space. The lower level features a family room, home office, and full bath, with access to two one-car garages. A new fire pit patio and partially fenced side yard invite outdoor entertainment. This property offers versatility and strong rental potential, whether a primary residence or vacation getaway.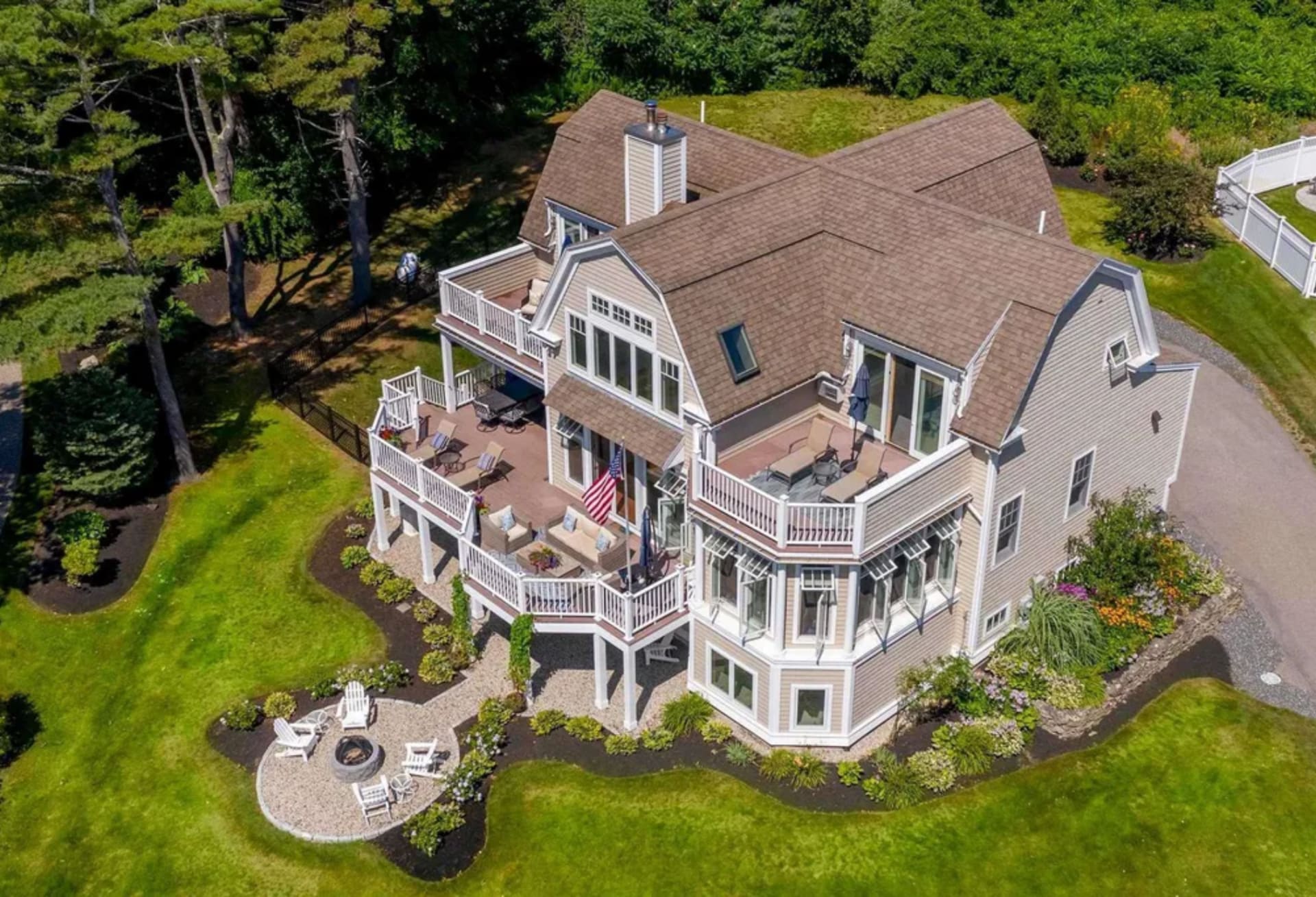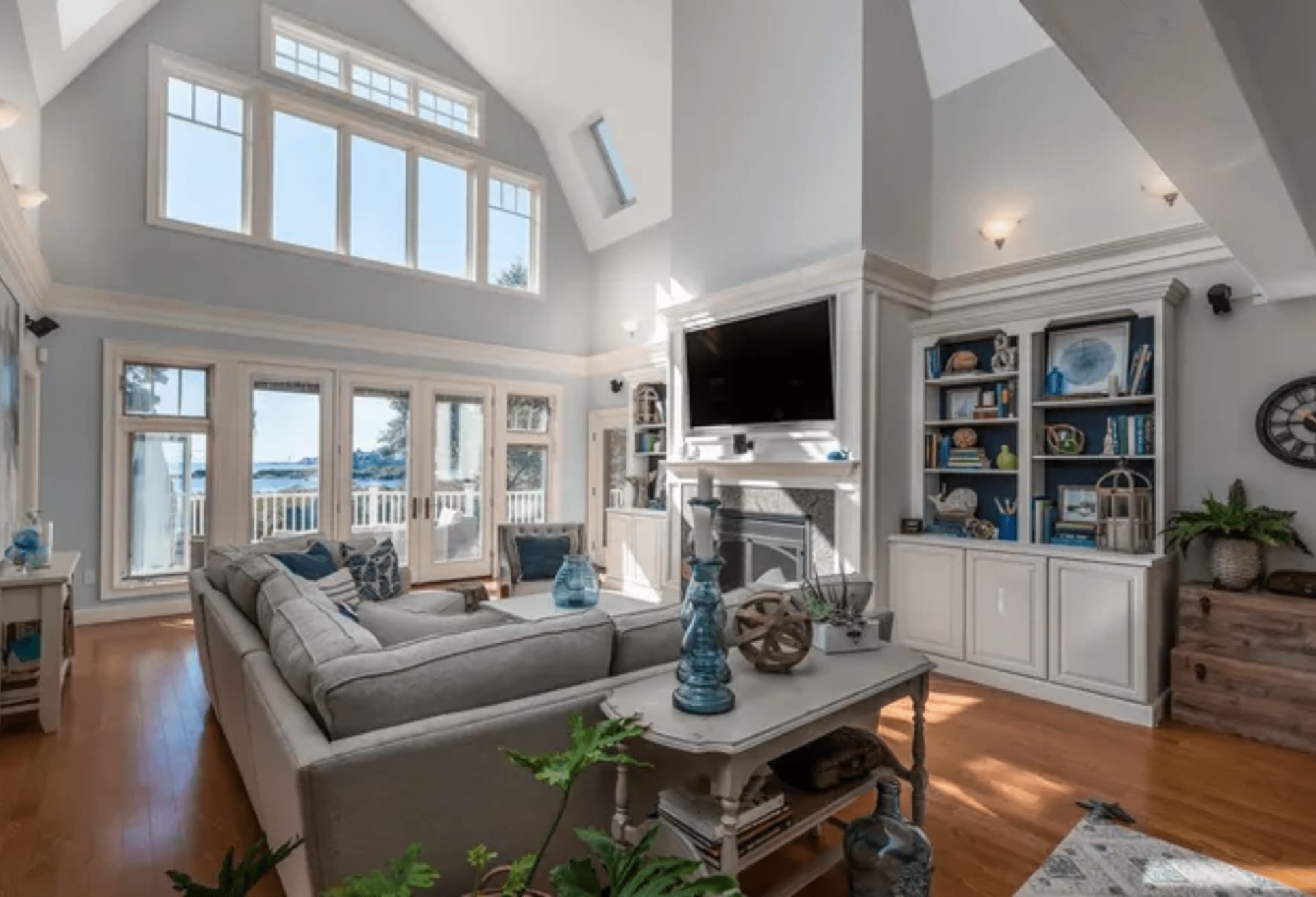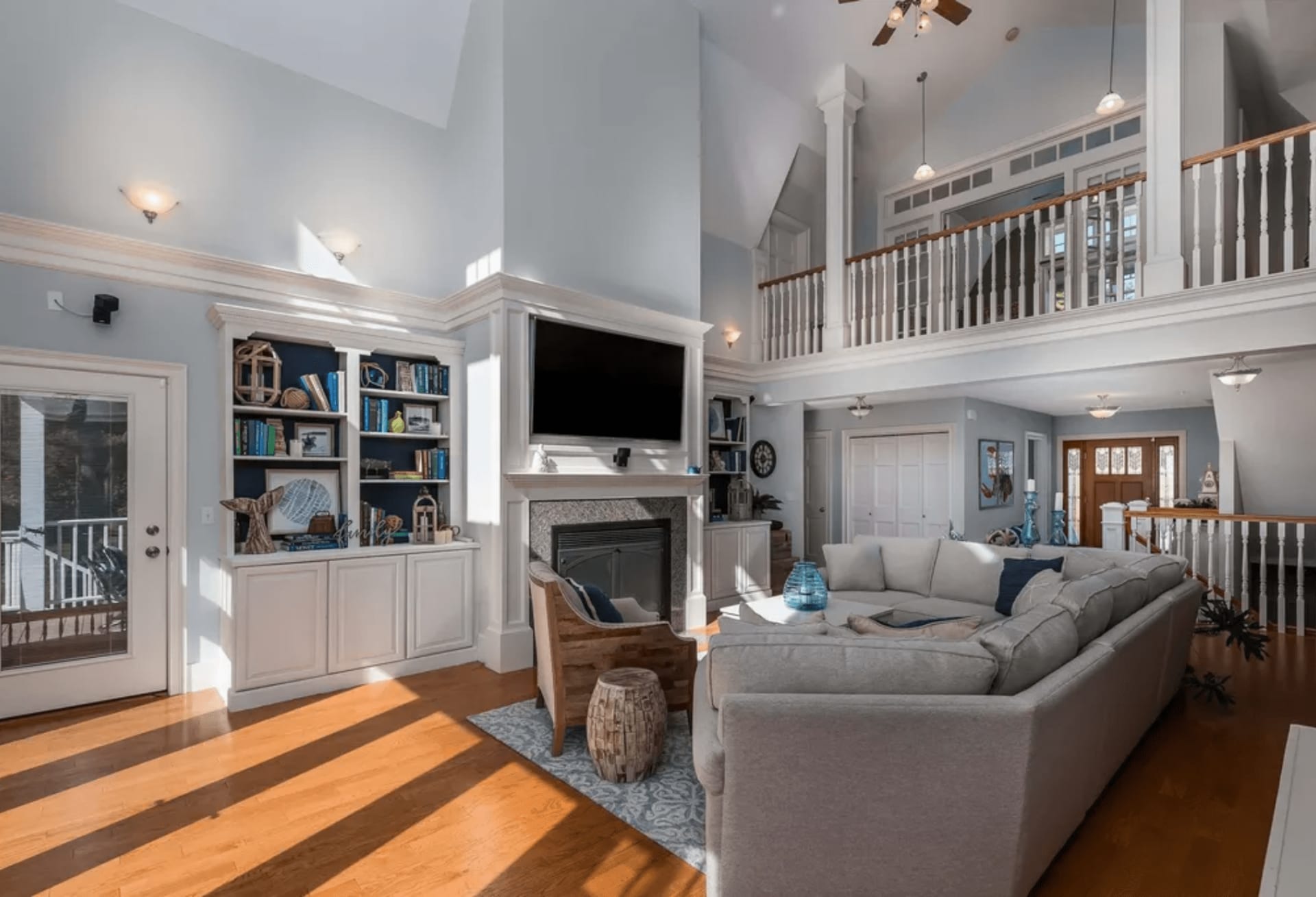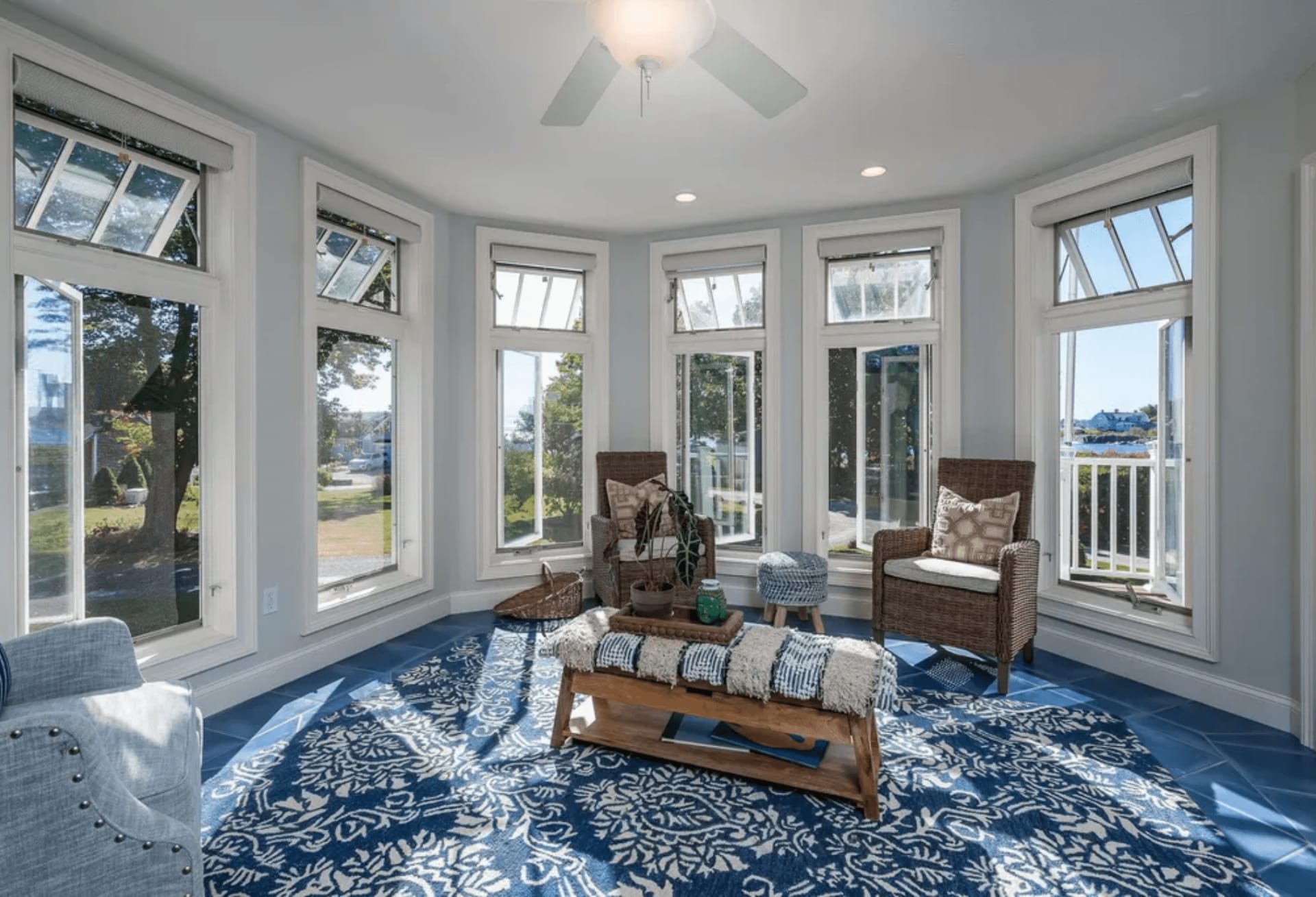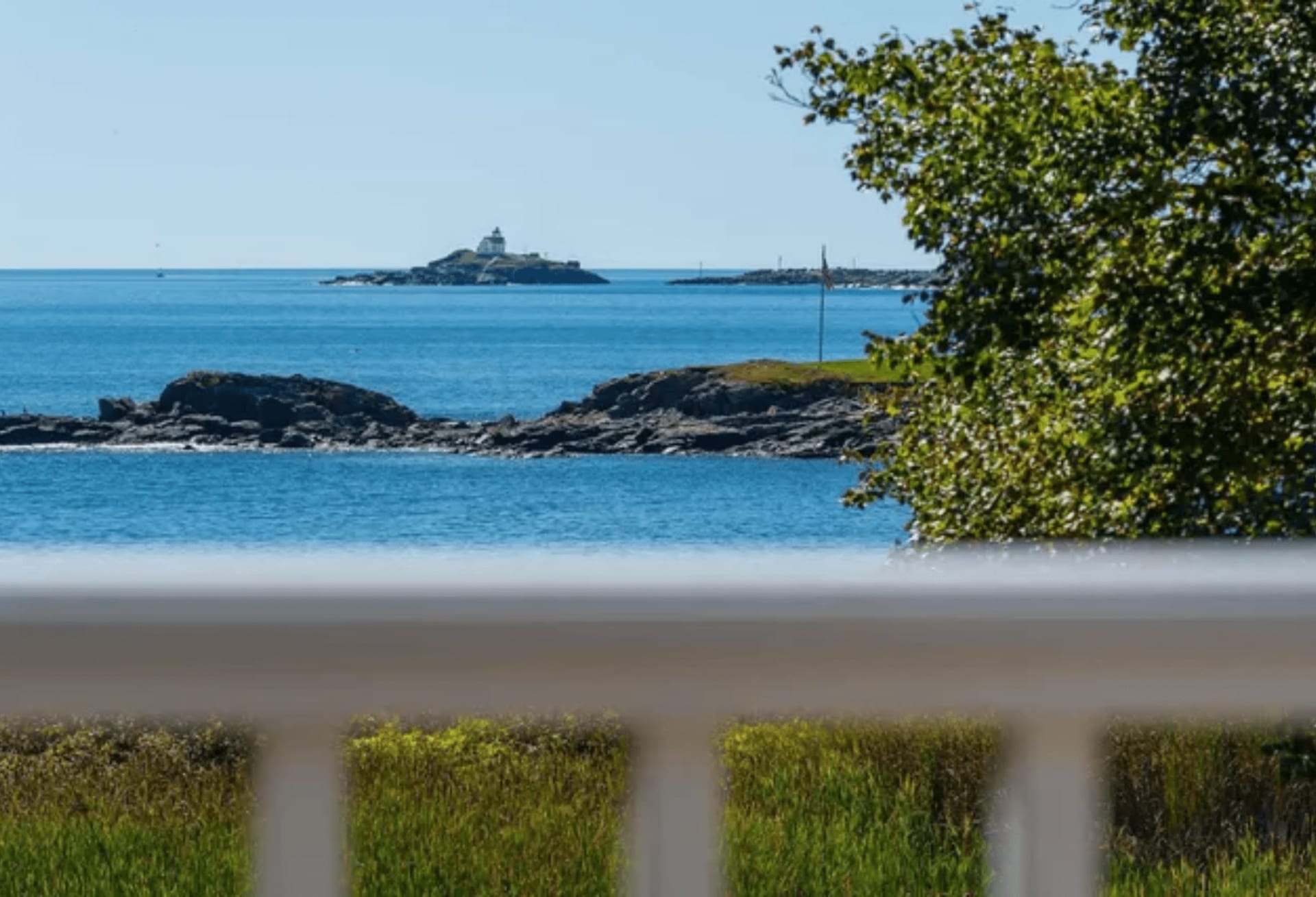 More on Cape Neddick, ME
Cape Neddick, nestled along the picturesque coast of York, Maine, boasts a rich history steeped in maritime heritage and natural beauty. Early inhabitants, including Native American tribes like the Abenaki, once called this area home. European settlers arrived in the 17th century, paving the way for colonial development and a flourishing maritime economy.
Throughout the 18th and 19th centuries, Cape Neddick was a hub of fishing and shipbuilding activities. Its strategic coastal location made it a vital part of the Massachusetts Bay Colony's maritime endeavors. However, it's the iconic Cape Neddick Lighthouse, perched on Nubble Island, that truly defines the region's history. Constructed in 1879, this beacon played a crucial role in guiding ships safely along the rocky shoreline.
In the 20th century, Cape Neddick transformed into a sought-after tourist destination, attracting visitors with its sandy beaches, stunning vistas, and charming coastal ambiance. Today, the Cape Neddick area continues to honor its maritime roots while welcoming travelers to explore its scenic beauty and historical landmarks, making it a beloved gem on Maine's coastline.
www.edgerealtyintl.com