If you're deciding to purchase a property in Narragansett, Rhode Island, there are certainly many things to consider. Things like choosing the right neighborhood, understanding what type of property meets your needs, and selecting the right home that's within your budget are all important things to think about.


Not to mention that the home buying process in itself can involve various steps. This is why buyers need to have the support of an experienced realtor who can help them find their dream home. But how do buyers choose the right realtor to work with? Read on to learn how to confidently choose a Narragansett realtor to help you find your dream home.
Choose the right Narragansett realtor for you

Why working with a realtor is essential

Home buying is undoubtedly an exciting and rewarding experience. But, this doesn't mean that the buying process doesn't come without stress and complications. Working with an experienced realtor can provide invaluable support and simplify your buying process for a more pleasant experience. Here are a few reasons why working with a realtor is essential.
Expert insight
An experienced realtor will offer objective information and opinions to help guide your buying journey. In fact, a realtor will serve as your guide, offering you unbiased opinions on neighborhoods and properties to help you make an informed decision. A realtor can also be an excellent source if you're in need of additional information, such as local zoning rules, local amenities, and more.
Expanded search power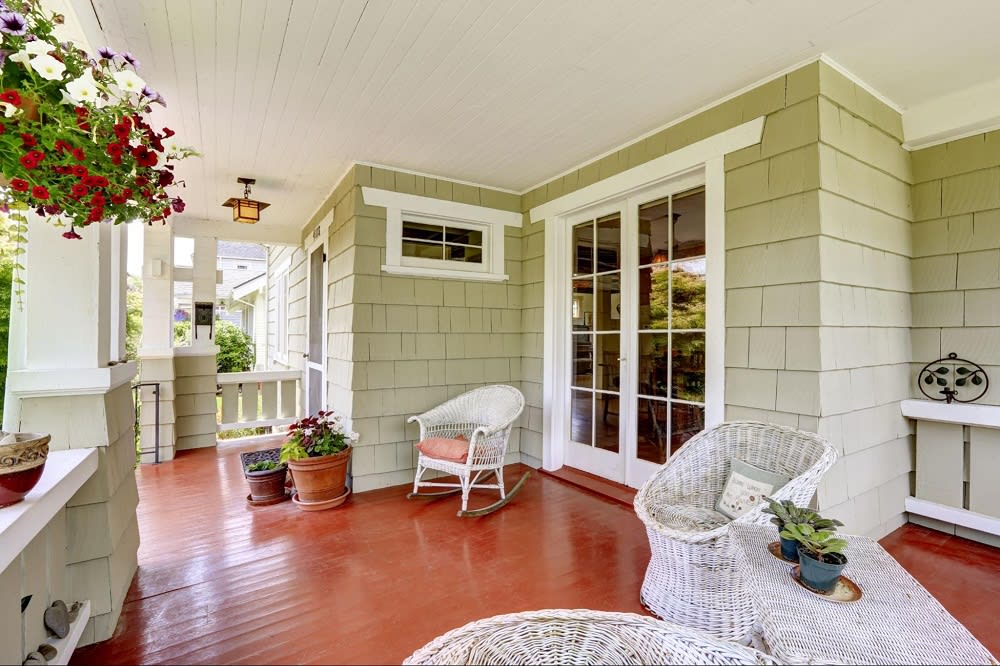 When searching for your dream home, it's important to expand your options as much as possible. This is something that's not always easy to do when conducting a home search on your own. By working with a realtor, you can gain access to a full range of homes for sale in Narragansett through the MLS, which stands for multiple listings service. With the help of this service, your realtor can help you evaluate active listings, alert you to listings coming to the market, and provide you with valuable data pertaining to recent sales.

Your personal guide
It's no secret that homebuying involves various steps and a lot of paperwork. When buying a home, you will encounter a lot of reports, forms, disclosures, and other legal and financial documents. Working with an experienced real estate agent can help alleviate some of the stress associated with the extensive back-and-forth paperwork buyers will experience. Ultimately, a realtor will know what's required in your market and help you avoid unnecessary delays and costly mistakes.

Provide support in negotiations
When purchasing a property, there may come a time when you need to negotiate the transaction. Things from the price of repairs to the possession date are common negotiations between the buyer and seller. Having an experienced realtor there to support you means you will have an expert representing you throughout the transaction. A realtor can help you negotiate a purchase agreement and ensure you receive a fair deal.
How to find a Narragansett realtor with ease
Narragansett is an excellent place to live, with many people looking to call this charming city home. If you're interested in finding a home in the area, you must have the right realtor to support you in your journey. That said, confidently finding a realtor to work with means knowing what to look for in an experienced realtor. Here are a few things to pay attention to when choosing a realtor for your buying journey:

The chemistry between you and the realtor
Chemistry is an overlooked factor when finding the right realtor. But having the right chemistry is important for a successful partnership. Ultimately, your realtor will be there to represent you throughout your real estate transaction. This means that you and your realtor will be communicating back and forth and working as one.


If you and your realtor don't have the right chemistry, it can be challenging to communicate with one another and will likely lead to a more complicated buying experience. With that said, a great realtor will understand the importance of having positive chemistry and will strive to make you feel comfortable and supported throughout your homebuying journey. This is a good sign that you and your realtor will have a good working relationship.

Communication skills
In addition to having excellent chemistry, having strong communication skills is an important aspect of a good working relationship with your realtor. With any realtor you connect with, you should feel like the line of communication is open and that they are willing to answer all your questions. Even if they don't have all of the answers to everything immediately, you should not feel as though it is difficult to communicate with them.


As a homebuyer, you are bound to have a lot of questions related to the homebuying process and homes in general. For instance, many buyers look to their realtor to learn more about potential neighborhoods, zoning laws, home listings, and documents related to the home purchase.


It's a good sign if your realtor has expressed what forms of communication they use and are as prompt as possible in their responses. If they don't have an immediate answer, your realtor should provide you with a timeframe in which they plan to get back to you on a particular question.

Extensive experience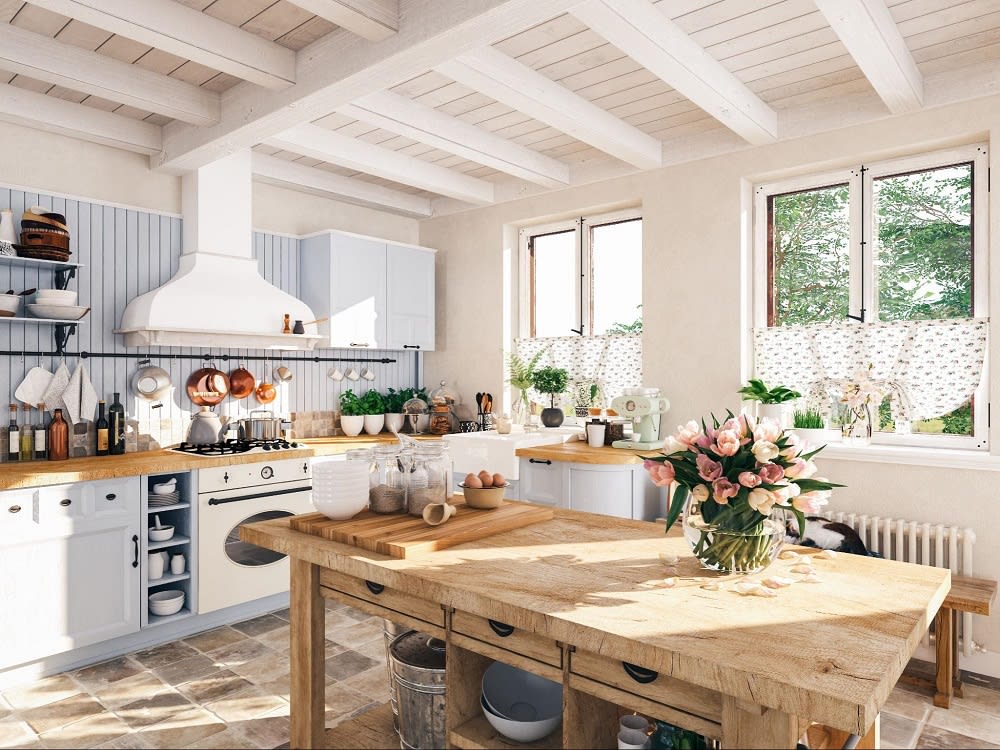 Having experience is certainly key when it comes to any good realtor. An experienced realtor will offer an unbiased opinion and serve as an invaluable support as you navigate the buying process. But for many buyers, gauging a realtor with extensive experience can be difficult. Here are a few things to look for when searching for an experienced realtor in Narragansett:
Understands the market: An experienced real estate agent will have a pulse on the market. This means they can easily identify current trends and may even be able to make a few predictions about the market moving forward.

Negotiation experience: Negotiating is a part of real estate. Your realtor should have solid negotiation skills to help you get a fair price for a property. Even more, an experienced realtor often has insight into who is motivated to sell, which can give you the best deal.

Connections: An experienced realtor will have some community connections in the local industry. For instance, if someone is pushing a zoning amendment that will affect a particular neighborhood, the realtor may have some insight into this.

Quality referrals: Having a realtor is one part of a successful buying process. But, buyers will also encounter mortgage lenders, title companies, home inspectors, appraisers, and more. An experienced realtor should be able to guide you on who to trust and who to avoid.
Easy access to the type of homes you're interested in
Access to the kind of homes you're interested in is an essential part of the homebuying journey. What happens if your realtor can't easily get access to these types of properties? Unfortunately, many realtors have limited access, especially in today's market. In addition to this, different realtors specialize in different kinds of properties.


If a potential realtor can't get you access to your top choices, this will make for a counterproductive experience. One of the best ways to determine whether a realtor has access to the homes you're looking for is to check their current and former listings.

The realtor knows the area
Any realtor can help you purchase a home. But it's much better to have a realtor who knows the areas you're interested in. A good realtor can tell you about the individual neighborhoods to help you make an informed decision. They will have insight into other important details as well. For instance, they may be able to provide you with information regarding property taxes, local schools, public transportation, and more.


Ultimately, the more informed a realtor is, the more they will be able to assist you as you navigate the buying process. This is especially important for buyers completely unfamiliar with a specific area.


But a realtor that understands an area doesn't just help buyers make an informed decision, it also means that the realtor is more likely to have local connections, which can be helpful for buyers. An agent who is familiar with certain areas is more likely to have a network of other professionals that they can refer you to should an issue arise.

They pay attention to your needs
Homebuying is a considerable investment, meaning buyers need a realtor who will pay attention to their needs and advocate for them. An inattentive realtor can be frustrating, potentially extend your home search, and reduce your chances of finding your dream home.


While it's possible to not find everything on your list of must-haves, your realtor should be working on your behalf with your needs in mind. For instance, if a buyer is interested in an open concept property within a certain price range, the realtor should create a listing based on that criteria. Some realtors will quickly navigate outside the parameters set without exhausting all resources first, making it more difficult for the buyer to find their dream home.
Partner with Edge Realty in Narragansett today
Here at
Edge Realty
, we are committed to helping you find your dream home. If you're interested in Rhode Island beach homes for sale, contact us today for a personalized home listing.