And we're off once again in Europe! For this week's travel adventures, we've decided to take a trip to Geneva.
Meinier | Geneva, Switzerland
This sublime, exceptional property, as we see it today, was built in 1625 on a vast estate of about 50 hectares (about 500,000 m²) of farmland. Historic property of noble families over the centuries, then of the Italian royalty, the castle has 8 bedrooms and numerous reception rooms spread over approximately 1'500 m² of living space. Its formal gardens are lush and green and provide unparalleled peace and privacy. A 24-metre long swimming pool, bordered by a large terrace, completes the art of relaxation:
- Royal estate
- Land of approx. 50 hectares
- 1'500 m² of living space
- 8 rooms
- French gardens
- Various annexes & outbuildings
- Swimming pool 24 meters long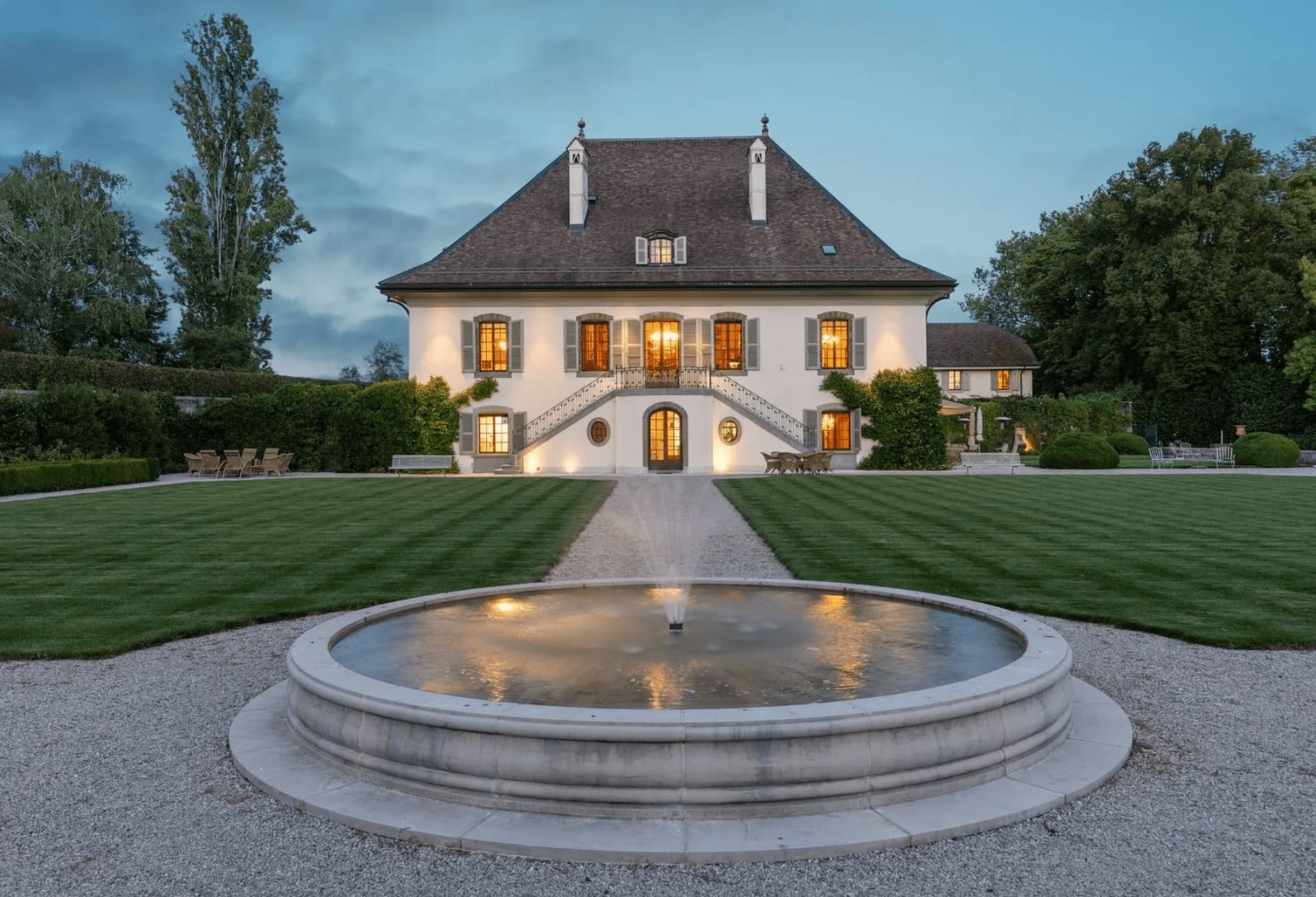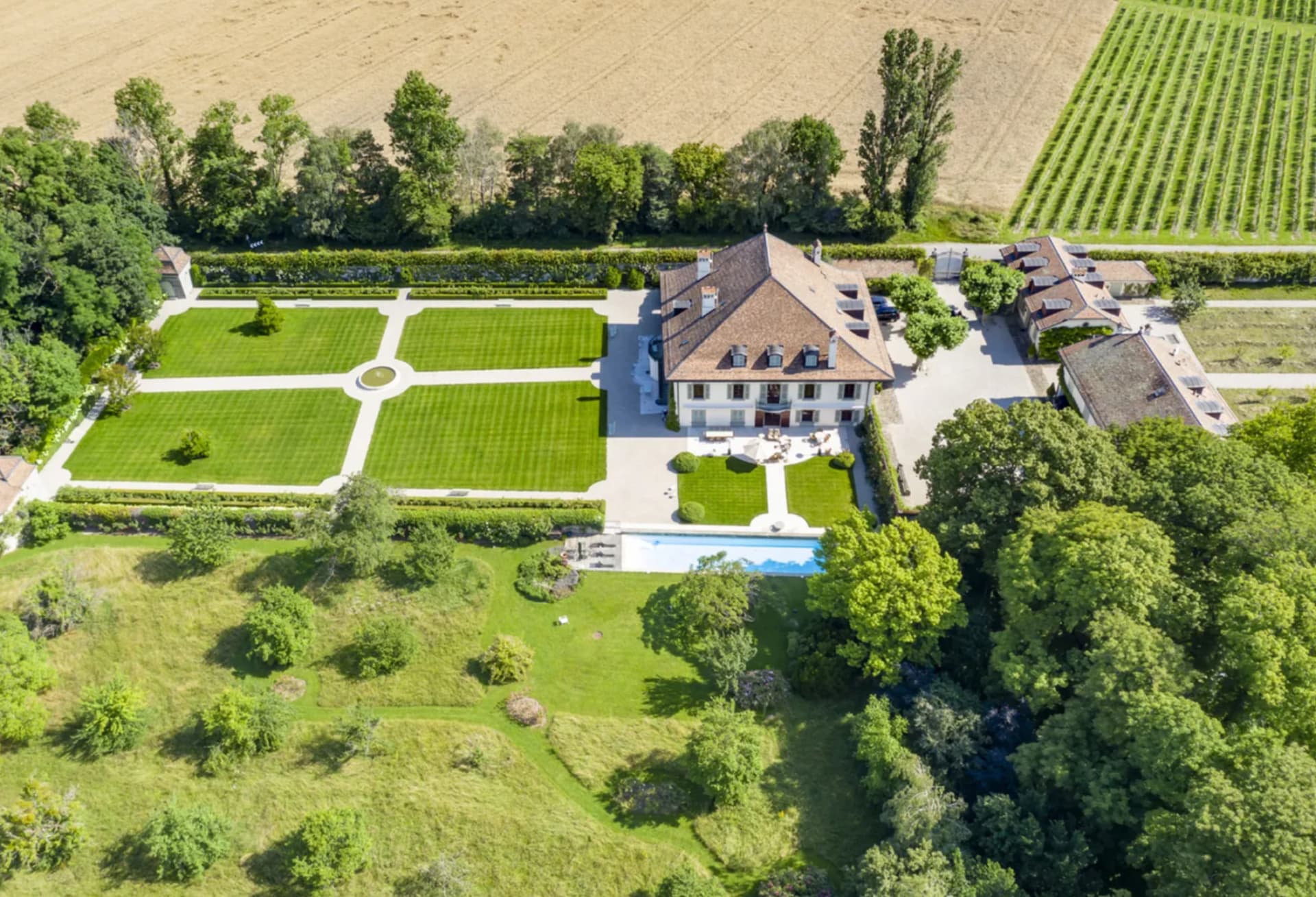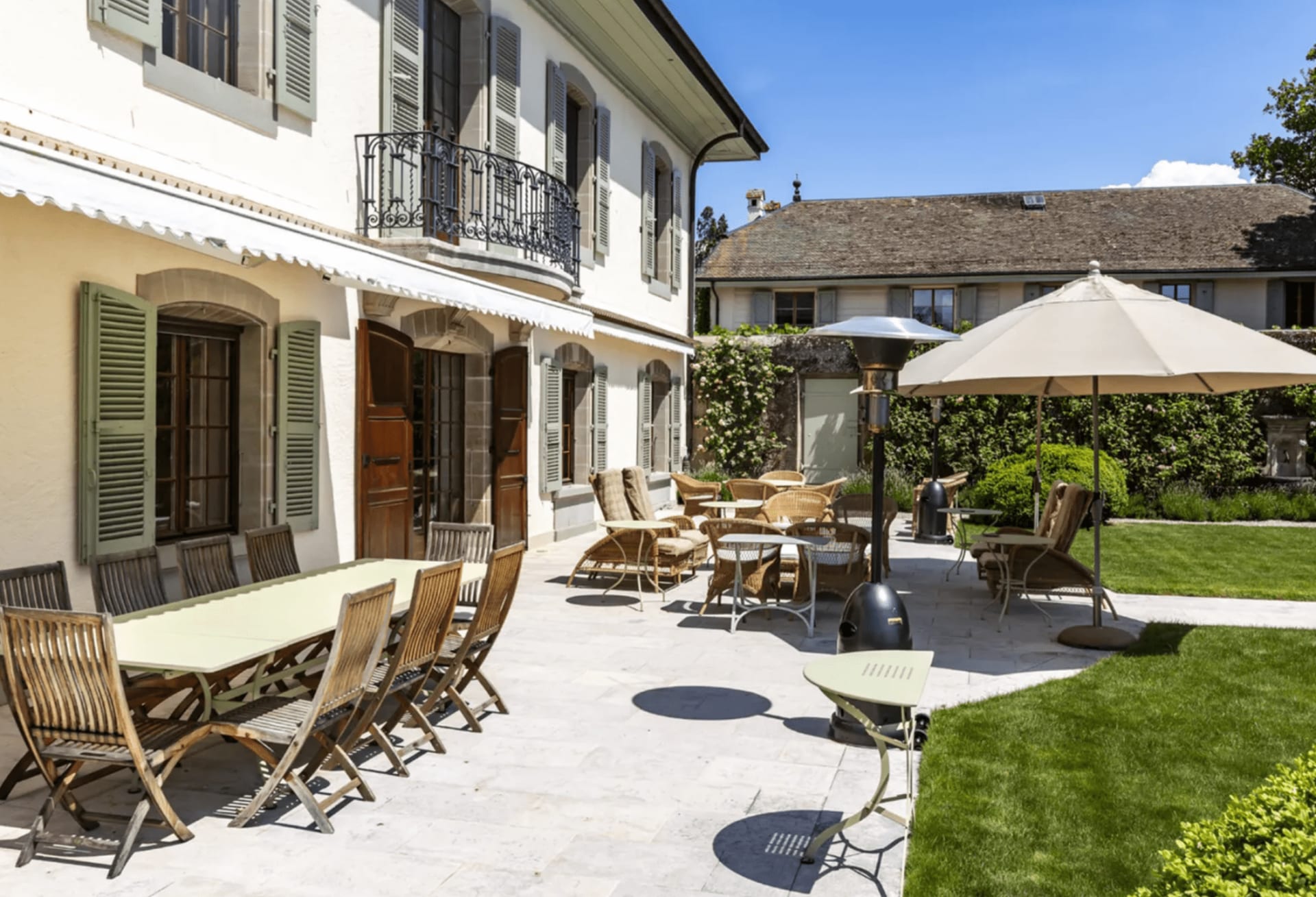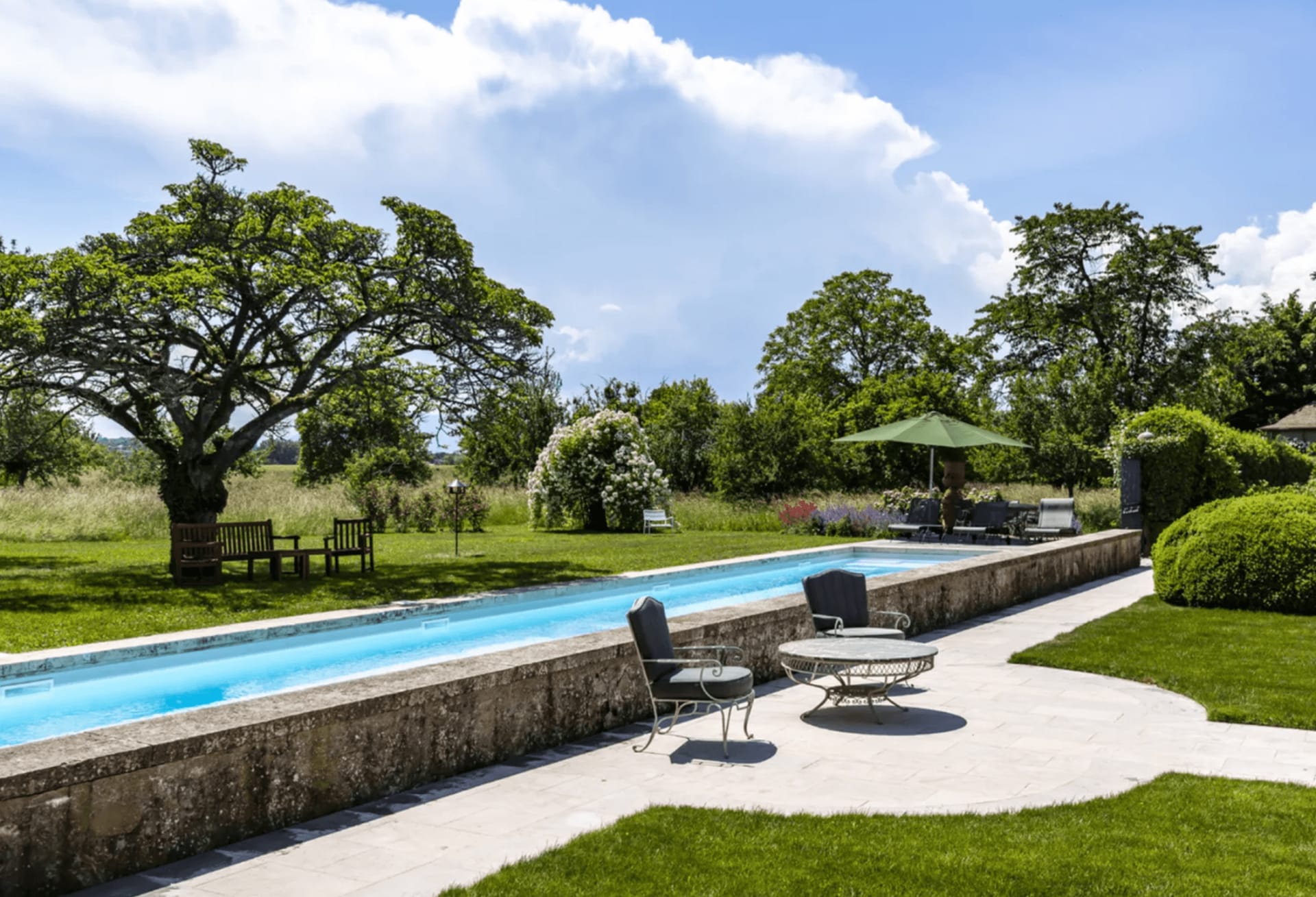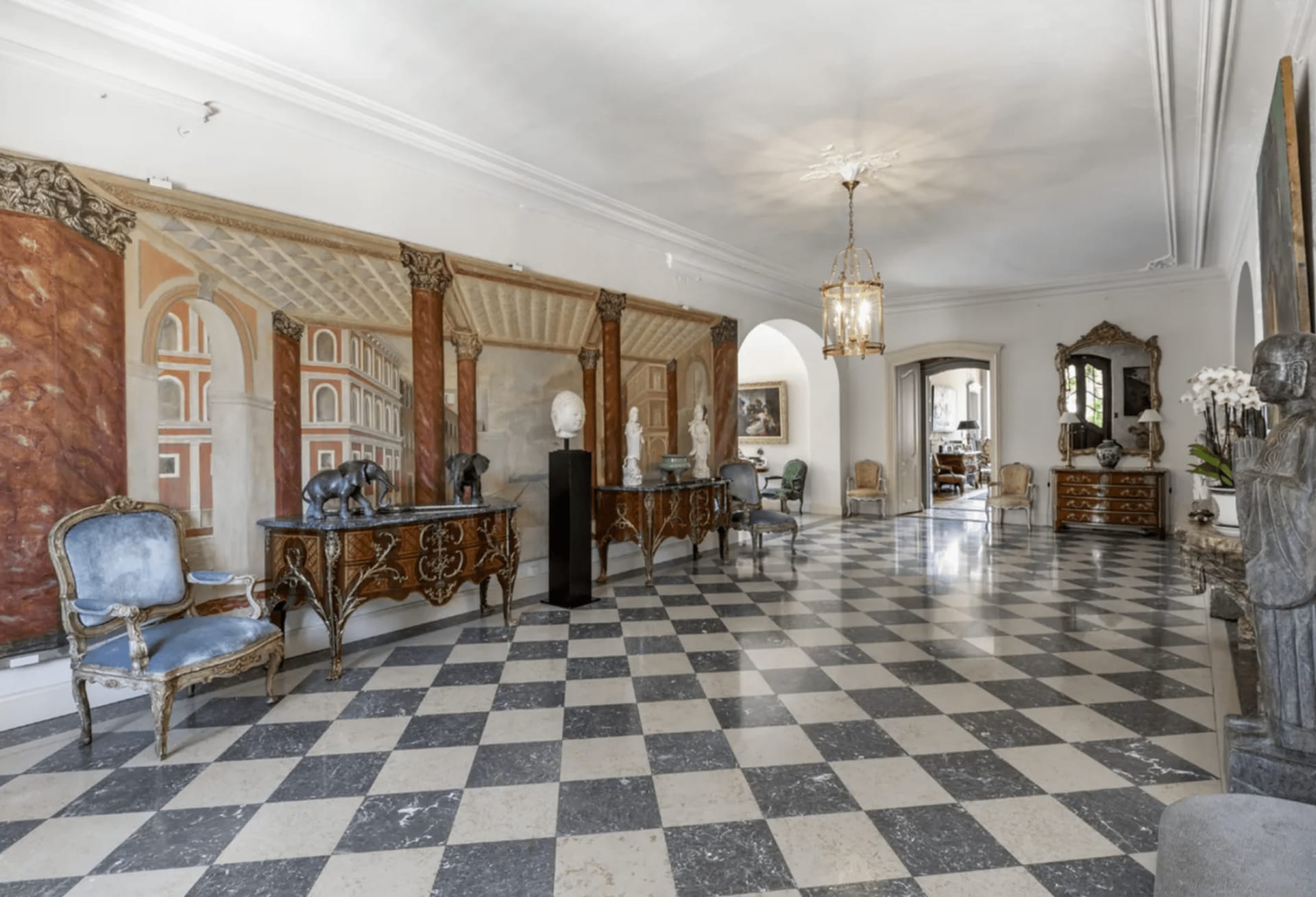 More on Geneva
Geneva, a picturesque city nestled along the shores of Lake Geneva, is a captivating blend of natural beauty, cultural richness, and international significance. Renowned as the diplomatic hub of the world, Geneva is home to numerous international organizations, including the United Nations and the Red Cross. The city's iconic Jet d'Eau, a stunning water fountain in Lake Geneva, symbolizes its dynamic spirit.
Wander through the charming Old Town with its cobblestone streets and medieval architecture, where historic sites like St. Pierre Cathedral and Maison Tavel tell tales of Geneva's past. The city's commitment to humanitarian causes is evident in the Red Cross and Red Crescent Museum, offering poignant insights into global humanitarian efforts.
Nature lovers will be enchanted by the city's well-manicured parks, such as Parc des Bastions and Parc La Bâtie, providing serene retreats for both locals and visitors. With its multicultural ambiance, Geneva offers a gastronomic journey through its diverse culinary scene, showcasing Swiss specialties alongside international flavors.
Whether you're exploring the museums and galleries, strolling along the lakeside promenades, or savoring Swiss chocolates in a quaint café, Geneva seamlessly combines sophistication and warmth, making it a destination that leaves a lasting impression on all who visit.
www.edgerealtyintl.com