Last week we headed to Madrid, and this week we're staying in the Europe theme. Keep up with us, cause we're headed to the Netherlands!
Apollolaan 189 hs | Amsterdam, Netherlands
Luxury ground floor house with garden in Old-South Amsterdam!
Very wide (18m!) and high quality finished ground floor apartment with a living area of approximately 328 m2 and a spacious garden of approximately 145 m2 located on the sunny south!
The living area is distributed over approximately 251 m2 on the ground floor and approximately 77 m2 in the internally accessible basement. In addition, the apartment has two separate storage rooms.
The apartment has a very spacious living room, living kitchen, two rooms that can be used as, for example, a second living room or study and a generous master bedroom with dressing room and bathroom en-suite. The additional rooms can also be used as bedrooms after a second bathroom is realized. There is air conditioning in the rooms located on the south side of the flat. The kitchen, living room and master bedroom have French doors to the sunny terrace/garden. The beautifully landscaped garden is situated facing south.
The apartment was luxuriously renovated in 2007 and is in very good condition. The SieMatic kitchen has Miele appliances. The ground lease has been bought off in perpetuity.
The apartment is located on the green and stately Apollolaan in Oud-Zuid. It is very conveniently located to Station Zuid, the Zuidas and shops such as on Beethovenstraat and Cornelis Schuytstraat.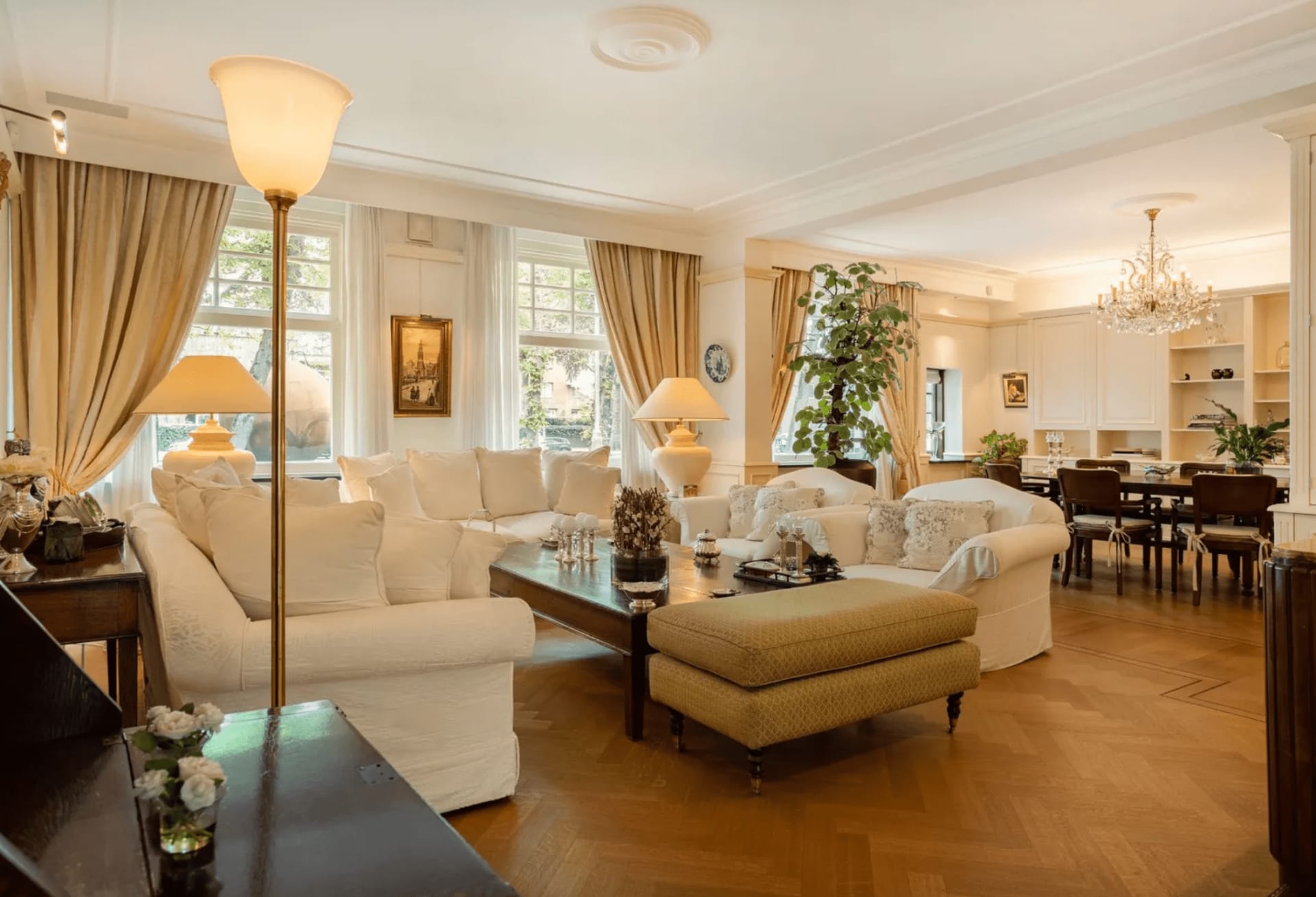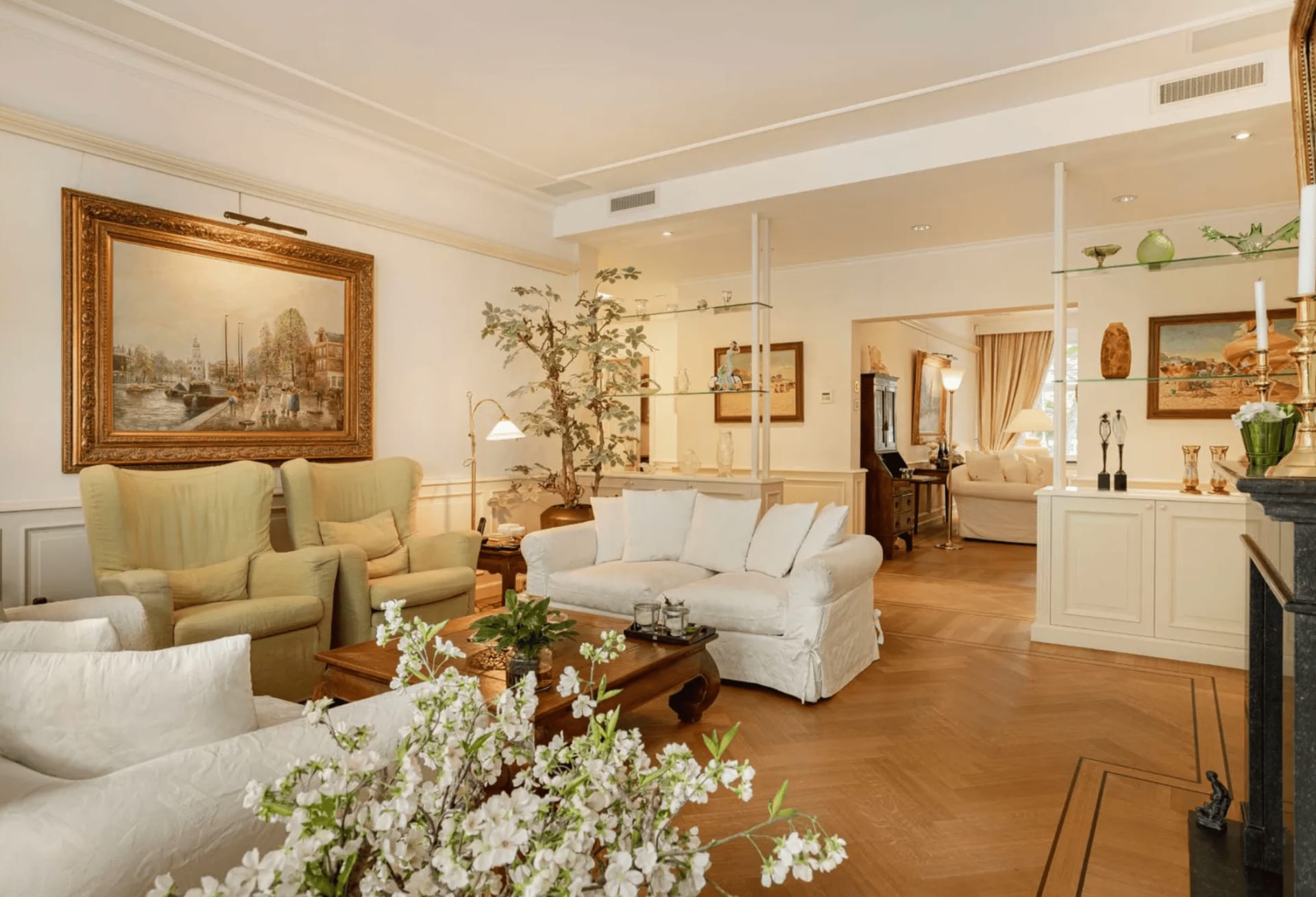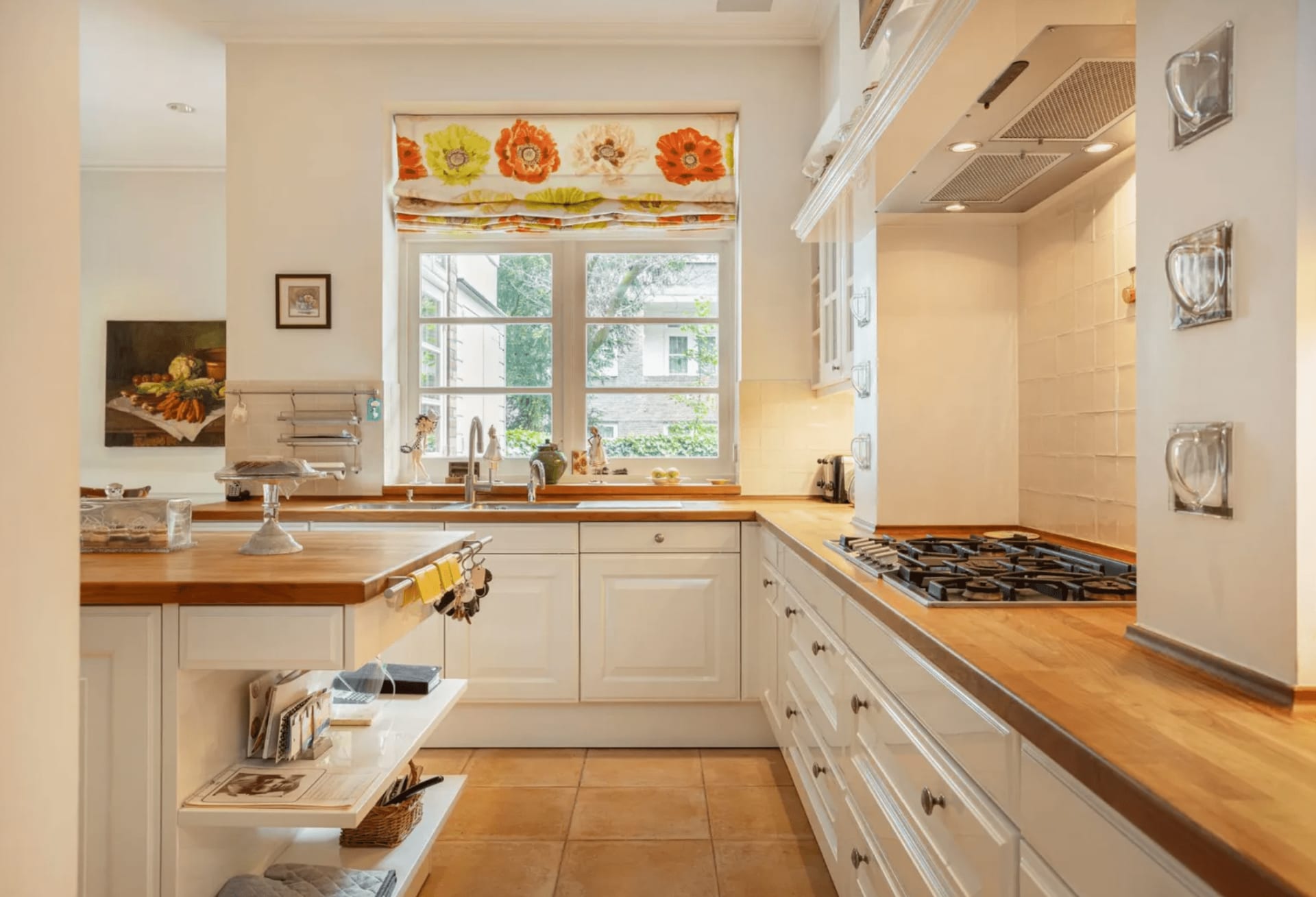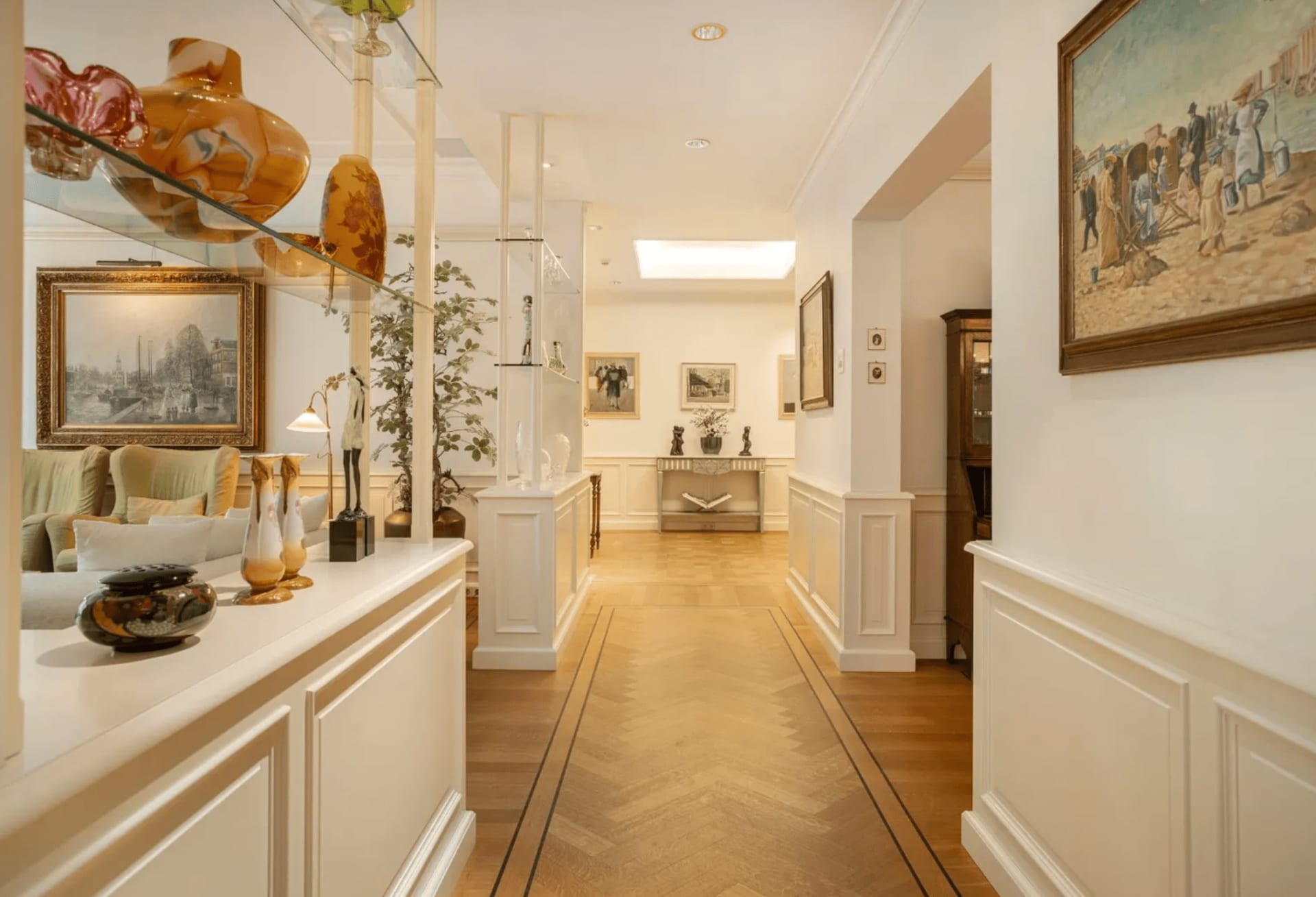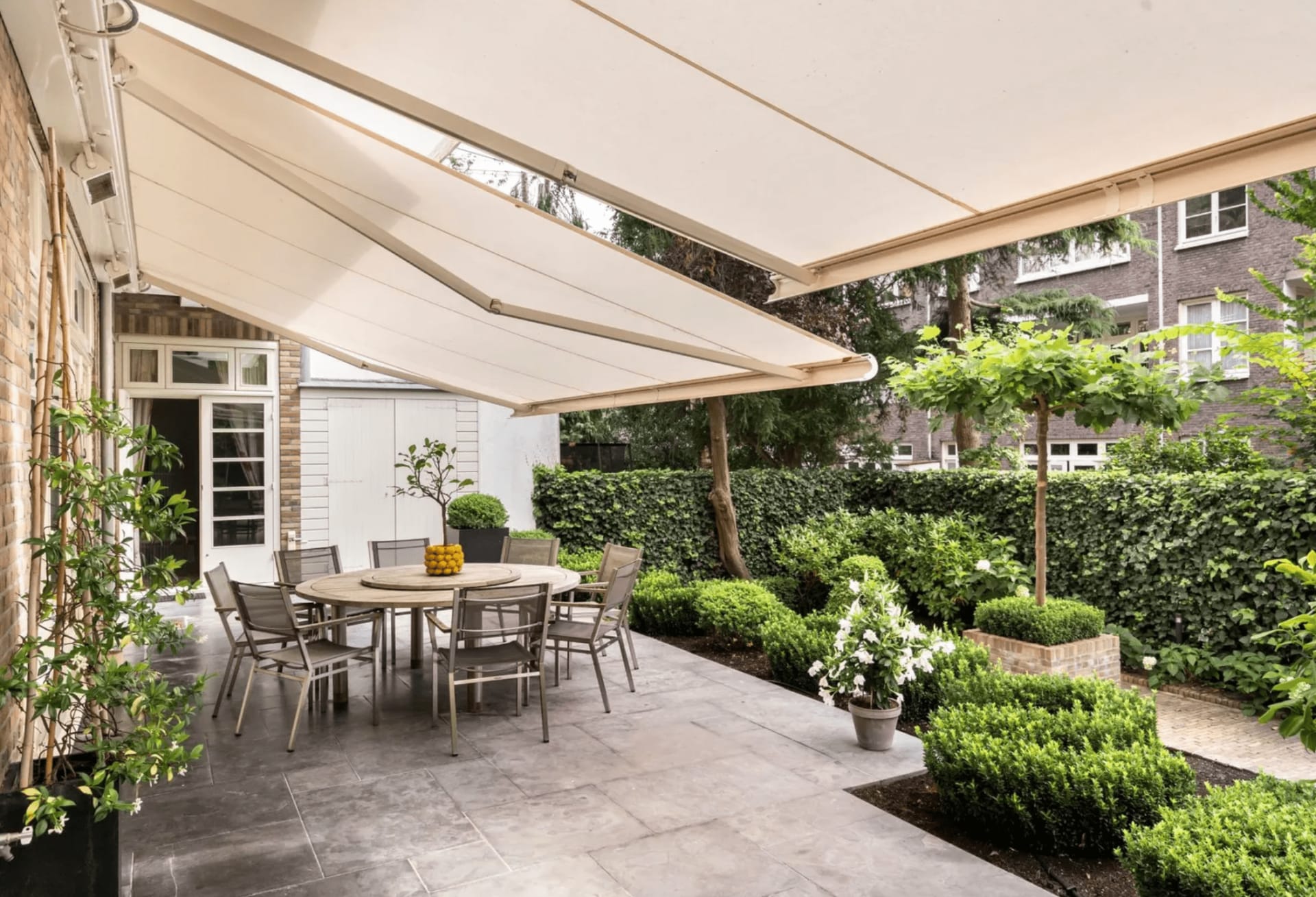 More on Amsterdam, Netherlands
Amsterdam, the capital city of the Netherlands, is a vibrant and culturally rich metropolis known for its picturesque canals, historic architecture, and progressive atmosphere. Renowned for its open-minded and tolerant ethos, Amsterdam is a hub of diversity and creativity. The cityscape is characterized by its narrow gabled houses, tree-lined streets, and an extensive network of canals that wind through the heart of the city.
The Anne Frank House, Van Gogh Museum, and Rijksmuseum are just a few of the city's world-class cultural institutions, showcasing an impressive array of art and history. Amsterdam's Red Light District is famous for its unique and legalized approach to the sex industry, adding an unconventional element to the city's character.
Bicycles are an integral part of daily life in Amsterdam, with an extensive network of bike lanes making it one of the most bike-friendly cities in the world. Exploring the city by boat along its canals is also a popular and charming way to experience Amsterdam.
Beyond its cultural offerings, Amsterdam is a cosmopolitan city with a thriving culinary scene, diverse neighborhoods, and a lively nightlife. The city's progressive policies, including its approach to cannabis, contribute to its reputation as a global trendsetter in social innovation. Amsterdam's distinctive blend of history, culture, and modernity makes it a must-visit destination for travelers seeking a unique and dynamic European experience.
www.edgerealtyintl.com