Travel Tuesday! This week, we're looking at Fulshear, Texas!
"Welcome home to 5707 Fulshear Plantation Dr! This stunning 4,039 sqft 1 1/2-story Trendmaker home boasts 5 bedrooms (1 bedroom suite upstairs), 4 bathrooms, with many wonderful upgrades, a Formal Dining Room, Game Room (upstairs), 3-CAR GARAGE, a large COVERED PATIO, a gorgeous POOL/SPA, NO BACK NEIGHBROS, and is zoned to Katy ISD and Jordan HS! There are an abundance of features including spacious open layout between the kitchen, living room, and dining room, beautiful wood-look tile floors, granite countertops, modern finishes, crown molding, stacked stone fireplace, stunning master suite, spacious kitchen, high ceilings, and so much more! This amazing home is walking distance to tennis courts and a playground. The community of Cross Creek Ranch is conveniently located near I-10 and 99 for an easy commute with lots of amenities including water parks, pools, tennis courts, lakes & trails, fitness center, clubhouse, and community events."
Taken From The Bridge Group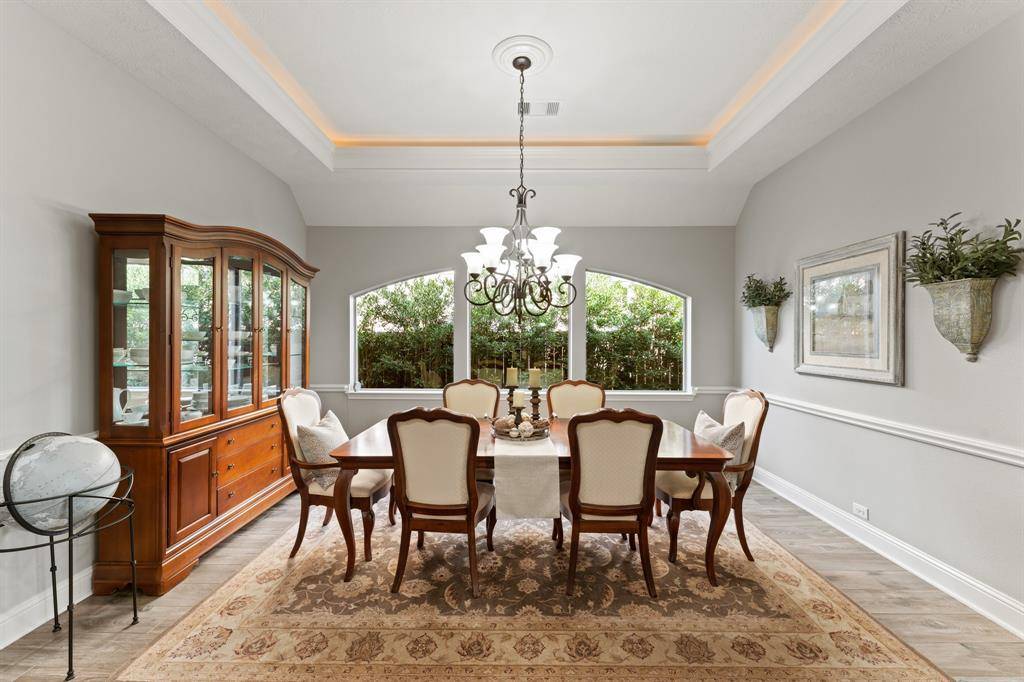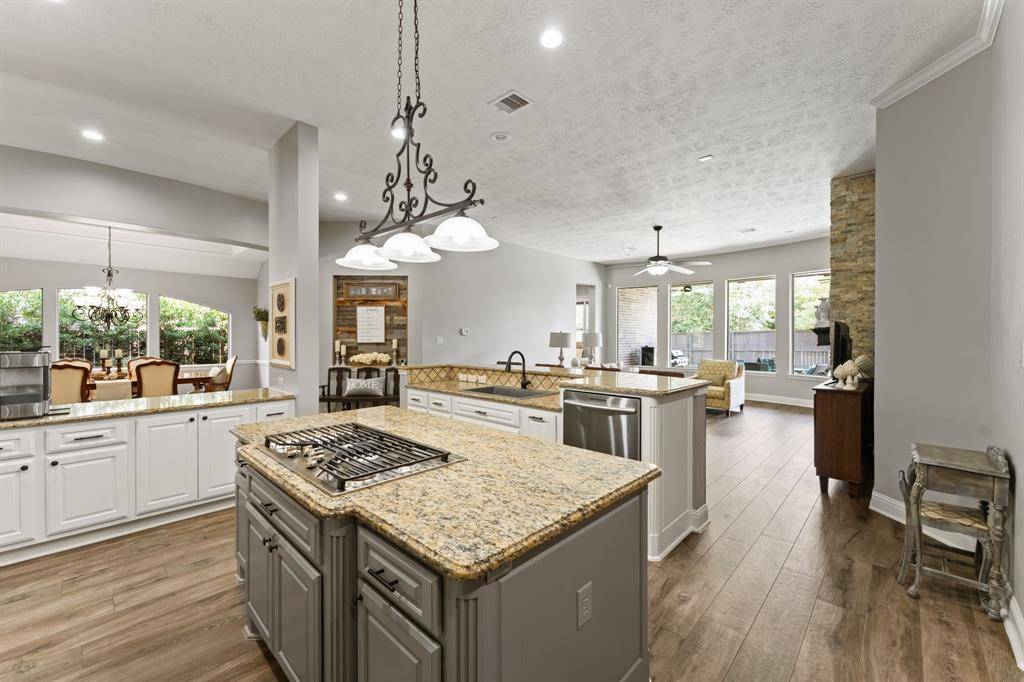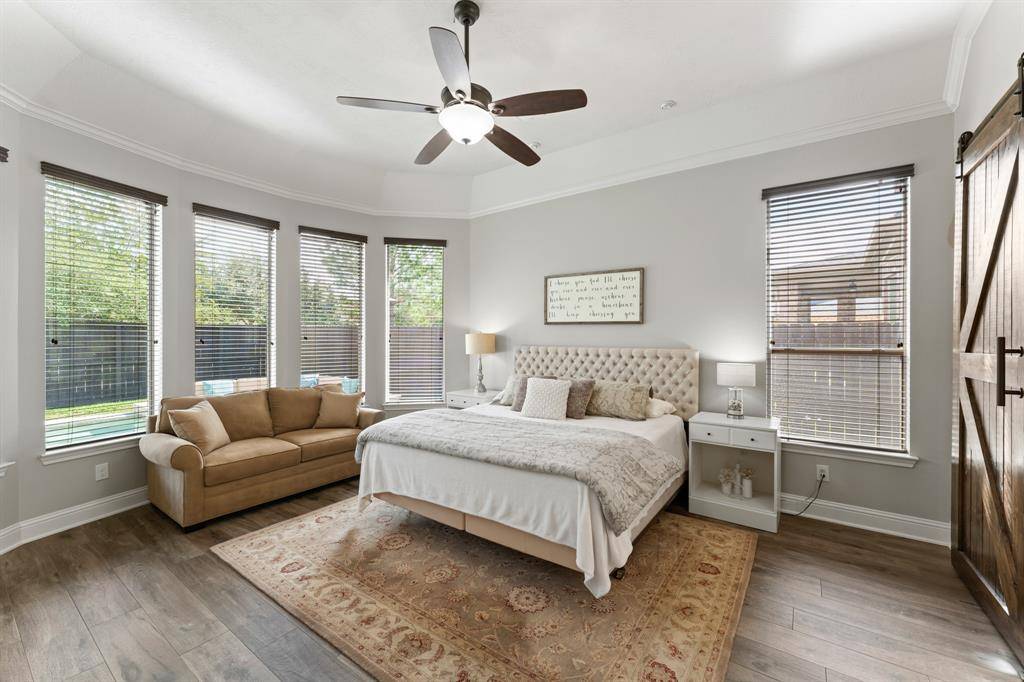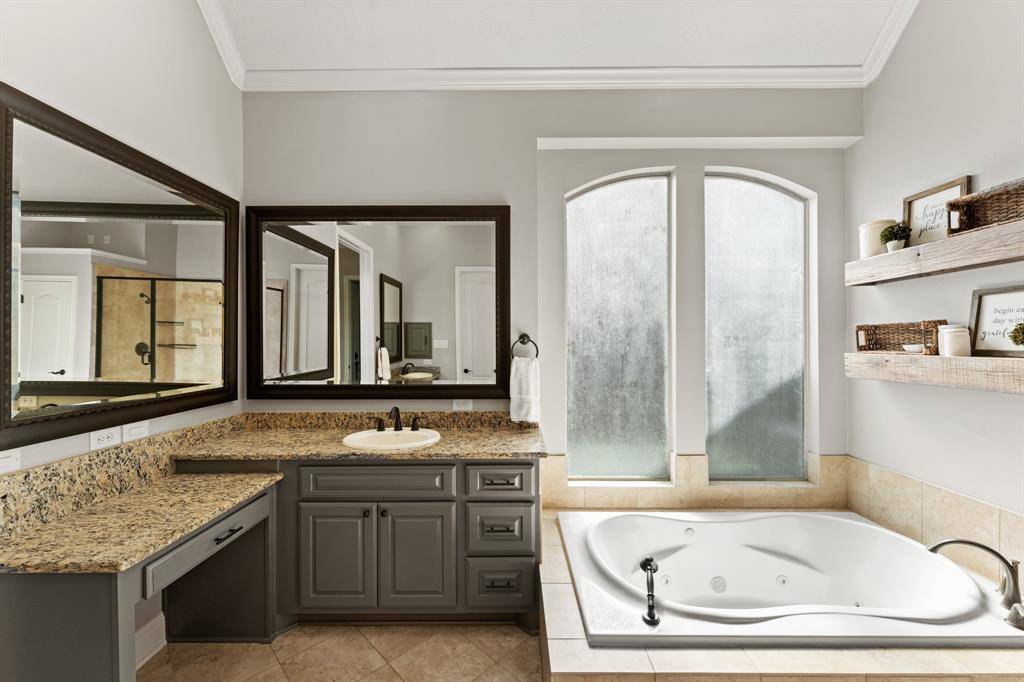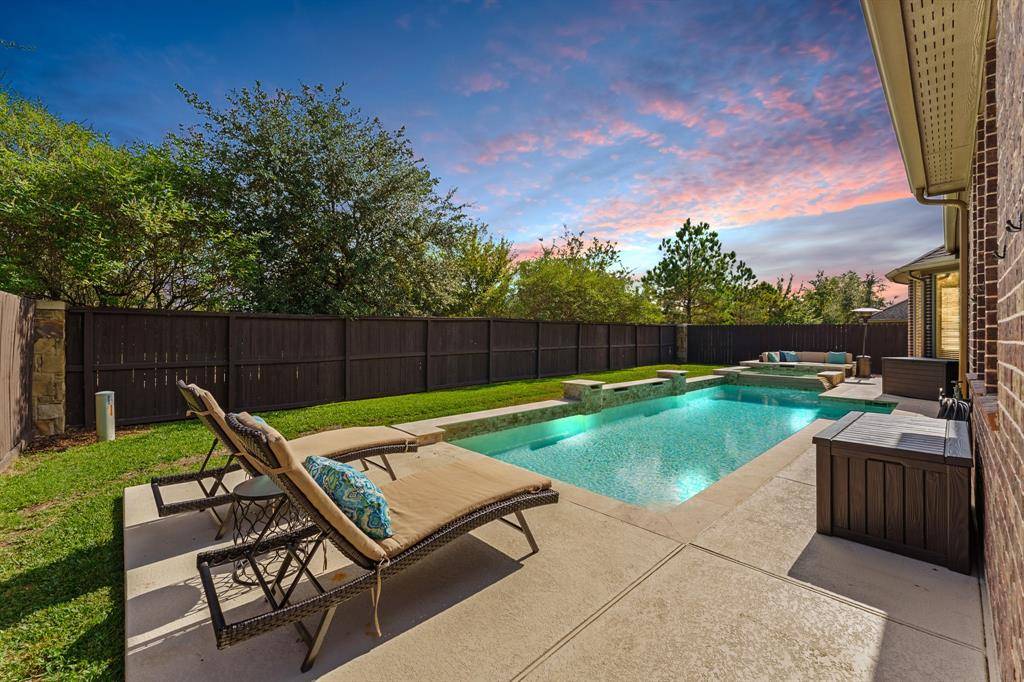 More on Fulshear!
Fulshear was established on July 16, 1824 by a land grant of Mexico to Churchill Fulshear. Churchill Fulshear was one of Stephen F. Austin's original Old Three Hundred.
The small agricultural community was centered around the Fulshear's' plantation which housed a cotton gin, flour mill and the 4-story brick mansion which Churchill Fulshear Jr. built in the 1850s. In 1888 Churchill Fulshear Jr. granted the San Antonio and Aransas Pass Railway a right-of-way through his land which motivated many families to move to the area, especially Scotch-Irish, Czech and German immigrants on their way from Galveston to Cat Spring, Austin and Fredericksburg who found the area too appealing to leave. The area was also home to a vibrant Freedman's community. In 1890 the town of Fulshear was laid out, platted and granted a post office.
Though there is evidence that there was a schoolhouse at a chapel meeting ground on the Fulshear Plantation in 1885, it was not until 1893 that the Fulshear school district was established. A Methodist church was established in 1894 with the Reverend J.H. Holt as its first resident. That church, now the First United Methodist Church still exists today in downtown Fulshear.
By 1898 a thriving population of 250 residents supported eleven stores, three saloons, a school and a hotel. A block of businesses was destroyed by a fire in 1910 but the town recovered quickly and soon downtown consisted of several general stores, a drug store, a doctor's office, a post office, a millinery shop, three churches, an undertaker's supply store, a depot, a grist mill, a cotton gin, a blacksmith shop, a barber shop, six saloons, four schools, a boarding house, a hotel and a local telephone system. On Saturdays, when the local hands were paid, Fulshear was so busy that residents complained that the sidewalks were too crowded to walk on. The town had 300 residents and ten stores in 1929. But the population fell to 100 in 1933, around the time that the Fulshear plantation house was torn down. The Depression and a changed lifestyle caused residents to leave Fulshear. Fulshear did her share toward the war effort during WWII. Not only did she contribute men and women for the armed forces and war industries but an airplane lookout station was also manned daily on the roof of one of the brick buildings.