Travel Tuesday!
Wait- Did you say Travel Tuesday? That's great, cause we're jetting off to this gorgeous villa in Finland!
Kuusiniementie 9 | Helsinki, Finland
Modern, brand new beachfront large villa in Kuusisaari.
Stunning, high-quality villa by the sea. This home is located on a large private waterfront plot crowned by a private customized heavy-duty pier and a multi-purpose guest house. In addition, the house has a three-car garage. The house is heated by ecological geothermal heat and the garage is ready to charge an electric car.
The entrance is stunning - the first look is at the magnificent sea view, the beautifully curved ceiling almost seven meters high, the elegant stairs, and the architecturally interesting round skylight.
Everything is ready here for new residents: both the interior design solutions and the home appliances are of high quality and timeless.
The ground floor is an oasis where you can pamper your mind and body; here you can work out in the gym, take a sauna in the traditional fashion or steam bath, swim, or simply relax and enjoy the beautiful scenery while resting the soul. Or maybe you like a drink from the bar after the sauna? From the ground floor, you can also take the elevator to the roof terrace on the third floor to cool off.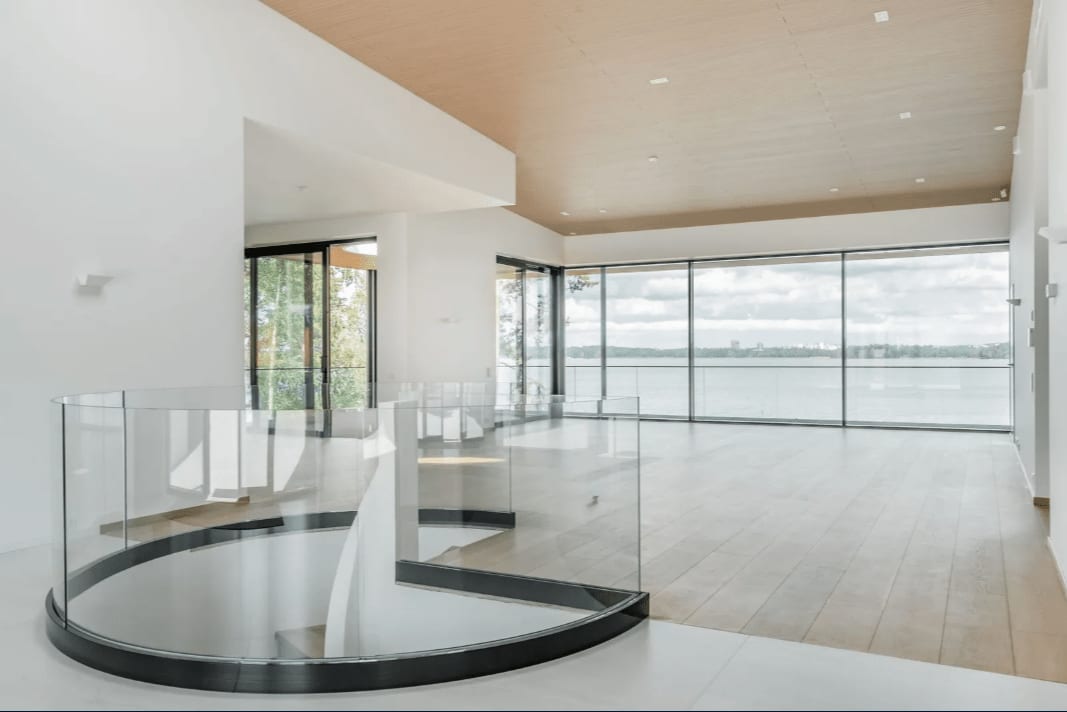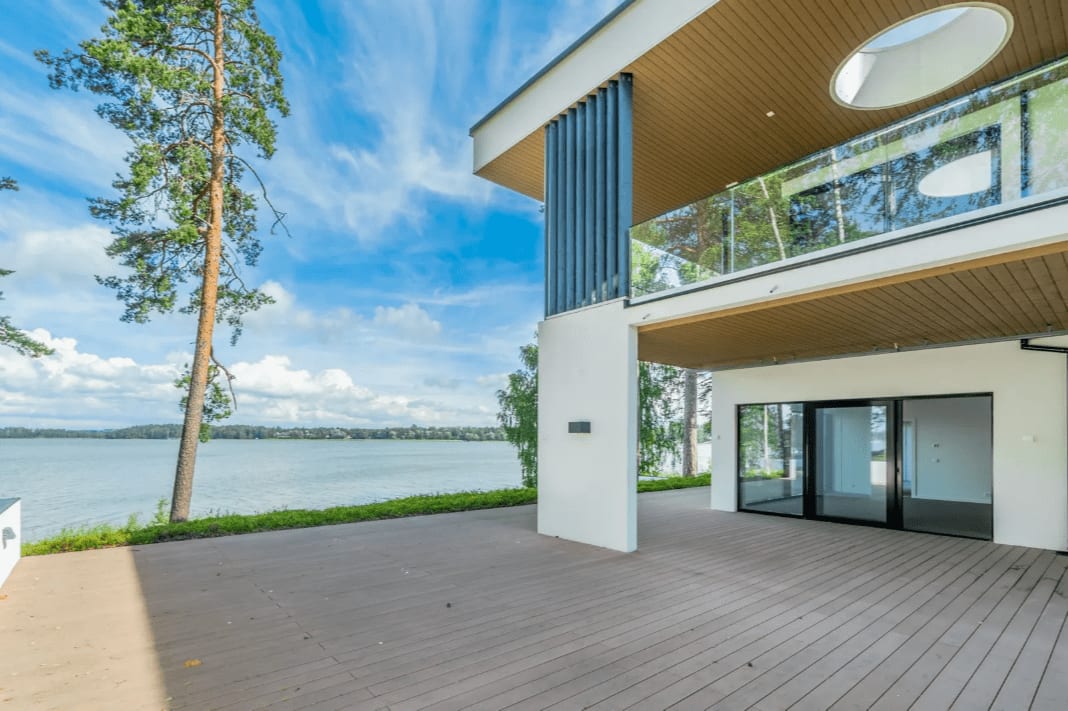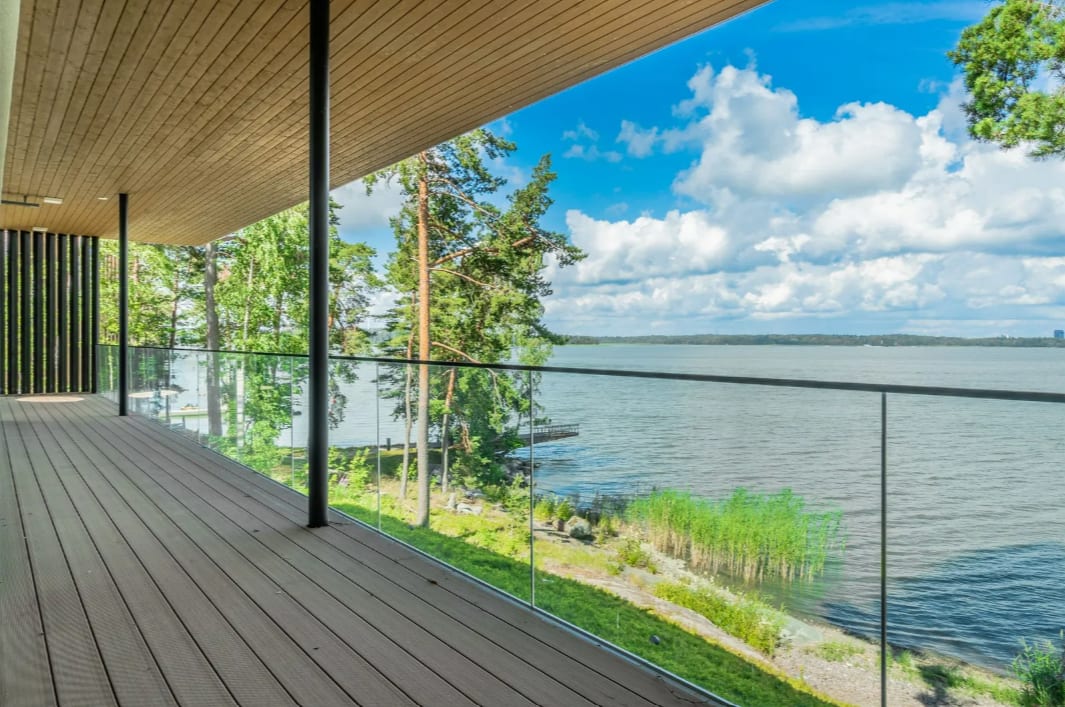 Taken from Sotheby's International Realty
More about Helsinki, Finland
Helsinki is the capital of Finland and the largest urban area in the country. Any story about the city must begin with the sea, as Helsinki has been fundamentally shaped by its maritime environment.
Helsinki is home to around 650,000 people. More than 1.5 million inhabitants live in the larger metropolitan area, which includes the cities of Helsinki, Espoo, Vantaa, and Kauniainen. The metropolitan area is located in the greater Helsinki region, which is in turn situated in the southern Finnish province of Uusimaa. Finland is a member of the European Union (EU), and uses the euro as its currency.